Dodgers world series tickets to go on sale Saturday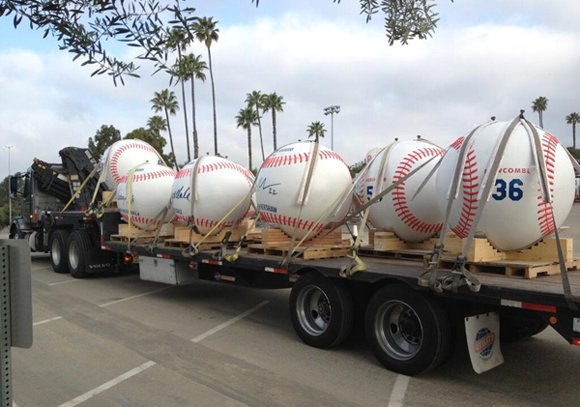 Tickets for potential World Series games at Dodger Stadium will go on sale Saturday on the Los Angeles Dodgers' website, www.Dodgers.com.
Twitter followers of @Dodgers will have an exclusive on-sale period of 9:45-9:59 a.m. The general public sale will begin at 10 a.m. for Games 3, 4 and 5.
Fans will be limited to four tickets for each game to be played at Dodger Stadium.
If the Dodgers win twice in St. Louis to win the National League Championship Series they would play host to Game 3 on Oct. 26, Game 4 on Oct. 27 and Game 5, if necessary, on Oct. 28. Times of the games will be announced.
The Dodger Stadium box office will not be open Saturday.