Arkansas man hijacks school bus; Virginia class submarines integrate women; Family of four die in gas leak
10/18/2013, midnight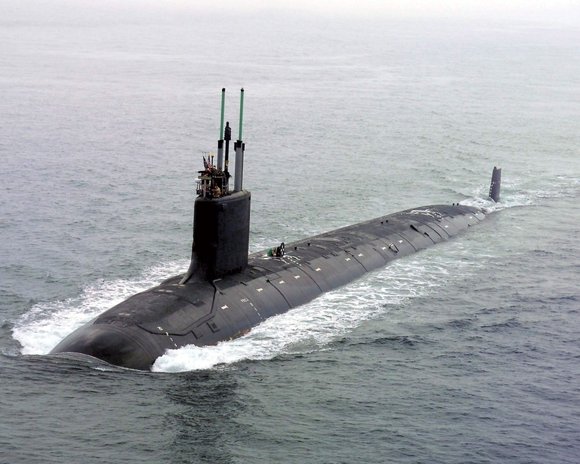 Indiana
A family of four was found dead inside a home in northwest Indiana. Police say they died from carbon monoxide poisoning. Officers were called to the home in Merrillville Wednesday night to conduct a well-being check. They found the bodies of 11-year-old Morgan Nichols, 13-year-old Matthew Nichols and their parents—41-year-old Michael Nichols and 38-year-old Kennetha Purnell. The family was moving into the home, and did not have power. Investigators say the carbon monoxide came from a gas generator that was found in the garage. Officials say the family may have died on Saturday.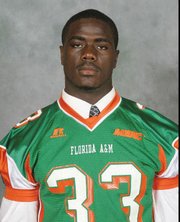 North Carolina
A former Florida A&M football player fatally shot by police in Charlotte, was clearly seeking help after a car wreck—and video from the squad car's dashboard camera will prove it, an attorney for the man's family said Wednesday. Officer Randall Kerrick shot the unarmed Jonathan Ferrell, 24, last month after a woman—home alone with her 1-year-old child—called 911 and reported that someone was trying to break down her front door. Ferrell had wrecked his car down the street and had simply gone to the nearest home seeking help, family attorney Chris Chestnut said. "I completely understand her situation. She's at home by herself, two in the morning, with a baby. I completely understand that she was frightened," Chestnut said. "But had she taken the time to just speak through the door and find out what was going on, rather than say, 'He's trying to rob me' or 'He's trying to beat down the door,' I think she would've had a different understanding."
Virginia
Two fast-attack U.S. Navy submarines have been selected as the initial two Virginia-class subs that will integrate female officers onto their vessels. The secretary of the Navy announced Monday that the USS Virginia (SSN-74) and USS Minnesota (SSN 783), both homeported in Groton, Conn., were chosen. Six female officers, two Supply Corps and four nuclear-trained officers, will report aboard the subs no later than January 2015. "Female officers serving aboard Virginia-class submarines is the next natural step to more fully integrate women into the submarine force," said Secretary of the Navy Ray Mabus. "There are many extremely talented and capable women with a desire to succeed in this field and the submarine force will be stronger because of their efforts." The Navy officially changed their policy prohibiting women serving on subs in 2010. Since then, 43 women have been integrated onto six Ohio-class ballistic-missile and guided-missile submarines. Further Virginia-class integration is being planned.
Compiled By Juliana Norwood. CNN News Wire contributed to this story.