Southland pastor gets seven years in $11 million Medicare fraud scheme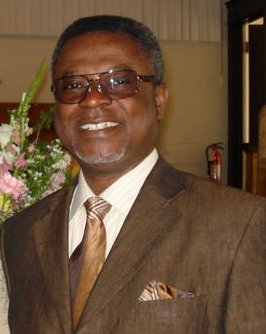 LOS ANGELES, Calif. — A Los Angeles-area church pastor was sentenced today to almost seven years in federal prison and ordered to pay more than $5.7 million in restitution for his role in a power wheelchair fraud scheme that siphoned more than $11 million from Medicare.
Charles Agbu, 58, of Carson pleaded guilty last December to one count each of conspiracy to commit health care fraud and money laundering, according to the Department of Justice, which also prosecuted his daughter.
Agbu admitted that he submitted fraudulent claims for highly specialized power wheelchairs and other equipment through a medical supply company he owned and operated, prosecutors said.
A co-defendant, Dr. Juan Tomas Van Putten, pleaded guilty to conspiring to defraud Medicare and admitted that he accepted payments in exchange for writing medically unnecessary prescriptions for power wheelchairs and other equipment. He was scheduled to be sentenced Dec. 12.
According to court documents, Agbu and co-conspirators submitted about $12 million in false claims to Medicare and pocketed nearly $6 million on those claims. He also admitted laundering cash when he transferred more than $10,000 of the illicit Medicare funds between various bank accounts, DOJ prosecutors said.
Agbu's daughter, Obiageli Agbu, was convicted by a jury on nine counts of conspiracy to commit health care fraud and health care fraud in July. Her sentencing date has not been set.