Man suspected in dry ice blasts pleads not guilty to two felony charges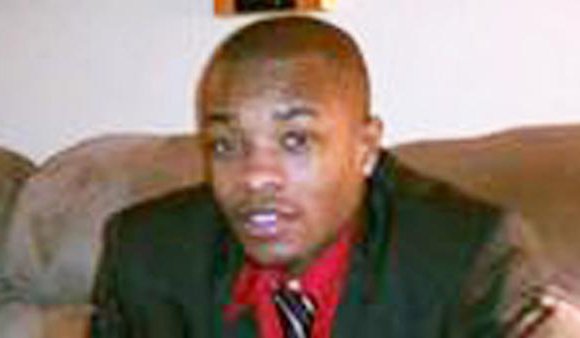 LOS ANGELES, Calif. — A 28-year-old Paramount man who worked at Los Angeles International Airport was charged today with two felony counts in connection with the planting of dry ice bombs at the facility, two of which exploded, disrupting airport operations but causing no injuries.
Dicarlo Bennett, who police say set off the bombs as a prank, pleaded not guilty to two counts of possession of a destructive device in a public place.
He was ordered to be held on $1 million bail pending a bail review hearing next Wednesday at the Airport Branch Courthouse in Los Angeles.
The charges could carry a maximum six-year county jail term, according to the District Attorney's Office.
Bennett, who worked for an airport service company, is suspected of placing a dry ice bomb that exploded in an employee restroom in Terminal 2 Sunday and one that went off outside the Tom Bradley International Terminal on Monday — with both blasts occurring in areas off limits to the public.
A third device was found Monday near the Bradley terminal.
Bennett was arrested at his home in Paramount Tuesday night on suspicion
of being in possession of an explosive or destructive device in or near an aircraft, and has remained in custody since then.
Police said Bennett planted the devices not out of some workplace dispute, but as a prank and because he was curious to see what would happen.
"We take this particular incident, which some people might consider a prank — kids have been building dry ice bombs for years — but it's not a prank and it's going to be dealt with very seriously," Airport Police Chief Patrick Gannon said.
The Los Angeles Police Department, the lead agency in investigating the blasts, also reported determining that the dry ice bombs had been set as a prank.
"He was a prankster,' Los Angeles police Deputy Chief Michael Downing told the Los Angeles Times. "He thought it was funny" though "there is nothing funny about what he did. This is a serious pipe bomb filled with shrapnel; it is a destructive device."
Investigators found no motive other than Bennett's own amusement, Downing told The Times.
"There is no terrorism here," he said. "There is one man involved here who made some very poor choices."
LAPD Lt. John Karle told The Times that the suspect "was very cooperative," telling investigators he was curious about how such a device worked but he never intended to harm anyone.
A friend of Bennett's told reporters Wednesday that the suspect did not have any devious plans.
"He didn't say anything about him being frustrated about his job or any maniacal plans in his mind," the friend said. "He wasn't — his mind wasn't corrupted or disturbed, so I don't know really what happened with the ice bombs."
The Los Angeles Airport Peace Officers Association Wednesday issued a call for better screening of airport employees and improved security camera technology throughout the facility. The airport has more than 1,000 cameras in its closed-circuit video system, according to The Times.