Harry Belafonte takes Martin Luther King's heirs to court over documents
Documents in question were given to Belafonte by King, his aides and widow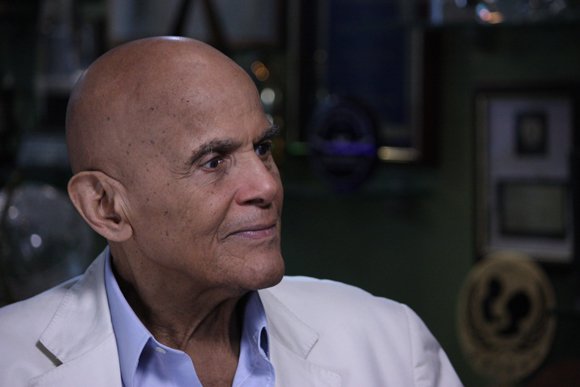 Harry Belafonte, one of the nation's most prominent African American performers and social activists, is suing the children of the nation's pre-eminent civil rights leader, the Rev. Martin Luther King Jr.
The battle between the families of civil rights titans, over three documents, is detailed in a federal court lawsuit Belafonte filed against Bernice King, Dexter King and Martin Luther King III.
The dispute began in 2008 when Belafonte tried to sell the documents through a Sotheby's auction in what he said was a fundraiser for a community organization. The King estate stopped the sale, alleging the documents did not belong to Belafonte. Now, Belafonte, who is 86, is suing to establish his ownership of the materials.
The lawsuit is an ugly twist in a family friendship that has become part of the story of the American civil rights movement. Belafonte, as a successful African American musician and actor, is said to have provided for the very children he is now suing so King could pursue his activism. He also raised and donated money to sponsor major civil rights actions like the Freedom Rides.
In her autobiography, Coretta Scott King said of Belafonte: "Whenever we got into trouble or when tragedy struck, Harry has always come to our aid, his generous heart wide open."
He had a public split with the family in 2006, when the children disinvited him to speak at their mother's funeral after President George W. Bush announced he would attend. Belafonte had been an outspoken critic of Bush.
In an interview that year on Democracy Now, Belafonte spoke of what motivated his financial support of King's family, saying he wanted to make sure "the welfare of his family would never be in jeopardy with him being at the helm of the movement, and we brought resources, and it was my task to direct all that, watching the kids grow, put money aside for their studies, to take care of Coretta, to make sure she had every convenience at her disposal to go, come while her husband was incarcerated."
King was said to make $8,000 a year as a preacher.
According to the lawsuit, the three documents in question were given to Belafonte by King or his aides and widow. They include reflections of how close the two men were, such as an outline written on a legal pad in Belafonte's apartment for one of King's signature speeches. There are also notes for a speech King had in his pocket the day he was shot to death.
King and his wife were known for giving documents as gifts and Belafonte is one of many associates who lay claim to what would become a library of civil rights papers.
Belafonte, the King children, their lawyers and representatives would not comment on the litigation.
But the dispute is in line with other legal actions by the King family to regain King's documents. They have repeatedly lost legal efforts to take back papers given to individuals or institutions by King, a fact Belafonte's lawsuit points out. In this case, the lawsuit maintains the family's legal claim to the documents has expired.
Rose Arce | CNN