Featherstone tapped to lead LAFD
Chief Cummings set to retire in February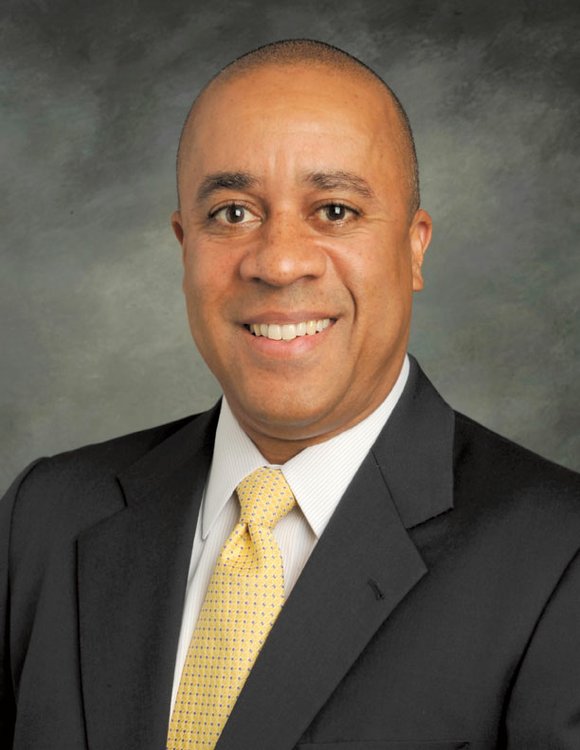 When the current Los Angeles City Fire Chief, Brian Cummings, retires in February—after nearly two years as the top firefighter and 33 years in the department—Mayor Eric Garcetti recently announced that he has appointed James G. Featherstone to replace Cummings. He will serve as acting chief. A former Los Angeles Fire Department (LAFD) captain, Featherstone is currently head of the city's Emergency Management Department, where he will return after a permanent fire chief is found. He will take over as chief Nov. 1, and Cummings will help him transition into the role until his retirement.
Cummings' removal is somewhat controversial, according to one published report:
"Cummings has taken a lot of heat over faulty reporting of response times—which is a big deal in Garcetti's data-driven administration—and his overall management abilities didn't impress many people at City Hall. But Cummings' dismissal could raise questions about whether Garcetti is doing enough to put African Americans in top positions," writes L.A. Weekly.
Cummings is the third African American to head the department. Featherstone is also Black.
The change in LAFD leadership comes in the wake of a July demand by Garcetti that all city department heads re-apply for their jobs.
"I thank Chief Cummings for his service to Los Angeles. My agenda for the Fire Department is focused on reducing response times, and improving technology, to make sure we're prepared for every emergency," Mayor Garcetti said.
Featherstone was appointed General Manager of the City of Los Angeles Emergency Management Department in October of 2007. A native of Washington, D.C., and veteran of the United States Navy, Featherstone began his tenure in city government in 1986 with the Los Angeles Fire Department (LAFD). Included among the major emergencies Featherstone has responded to are the 1992 civil disturbance, the 1993 firestorm, and the 1994 Northridge earthquake. In the spring of 2000, he was detailed to a multi-agency team to develop the Fire Department's Operational and Tactical plans for the 2000 Democratic National Convention (DNC). In this role, he collaborated with a variety of federal, state and local public safety agencies.
Featherstone is an alumnus of the National Fire Academy, the Executive Leaders Program at the Naval Postgraduate School's Center for Homeland Defense and Security, and the National Preparedness Leadership Initiative at Harvard University. He has also served as an adjunct instructor at the National Emergency Response and Rescue Training Center at Texas A&M University.