Domestic violence has decreased
Acceptance of abusive treatment can start young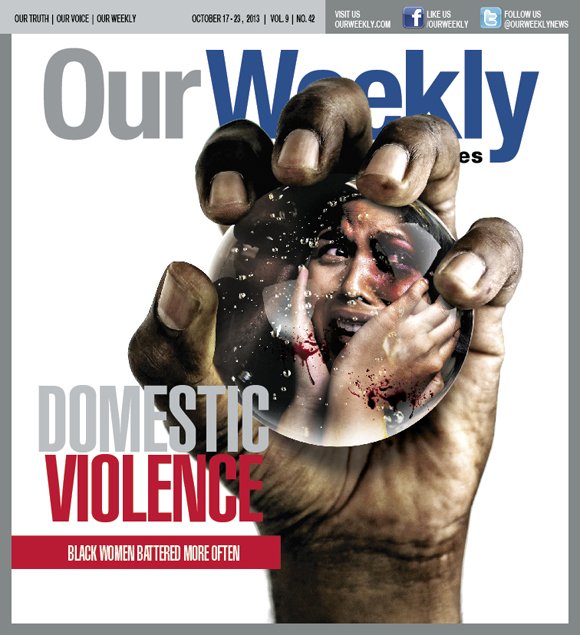 Also, Black women who are battered often have more physical ailments, more mental health issues, are less likely to practice safe sex and are more often abuse substances during pregnancies. This is in comparison to Black women without a history of domestic abuse.
Even more tragic, the report found that African American women were more likely to attempt suicide (particularly if they were abused as a child), are plagued more by depression, and were more often to suffer from Post Traumatic Stress Disorder.
Other findings from the Domestic Violence Resource Center (2006) found that residents of urban areas demonstrate the highest level of domestic violence. On average, the report stated, more than three women and one man were murdered daily by their intimate or "live-in" partner. The study also suggested that 3.3 to 10 million children witness some form of domestic violence annually. According to the National Organization for Women, African American women face higher rates of domestic violence than White women, and American Indian women are victimized at a rate more than double that of women of other races.
The yearly cost of domestic violence, according to as 2006 report by the Centers for Disease Control and Prevention, approached $10 billion for medical care, mental health services and lost productivity.
Jenesse Center Inc., the oldest domestic violence center in South Los Angeles, provides victims of domestic violence with a comprehensive, centralized base of support to assist them in addressing their immediate crisis while stressing a change in the pattern of victim's lives.
"It's a community issue" said Karen Earl, executive director of the Jenesse Center. She told Our Weekly in March that she managed to survive 33 years ago "under the shadow" of domestic violence and began to question her life within household violence and that of other women she knew.
"I lost my shyness," Earl explained, "and I decided to tell the story of families, particularly the children." Earl said since the group was founded, there has been a definite change in the conversations about domestic violence in the Black community. "It is not a women's issue; it is a family issue. Men are involved. We must teach self-sufficiency and enable women to make good decisions for themselves."
Jenesse Center bases its program philosophy on identifying domestic violence as a "family issue." Earl says most of her clients are women with children, and stresses that women must not only receive shelter from abuse, but learn life skills. She also believes that public opinion and public policy must be impacted to combat domestic violence. Finally, men must be part of the conversation. "Domestic violence affects the entire family; men must be part of the dialogue," Earl said.
Data collected in 2010 by the California Department of Justice (CDOJ) shows that local law enforcement received 166,361 domestic violence calls for assistance. A 2008 California Women's Health Survey reported that about six percent of women statewide (641,000) experienced at least one incident of physical or psychological domestic violence during the 12 months prior to its survey.