Domestic violence has decreased
Acceptance of abusive treatment can start young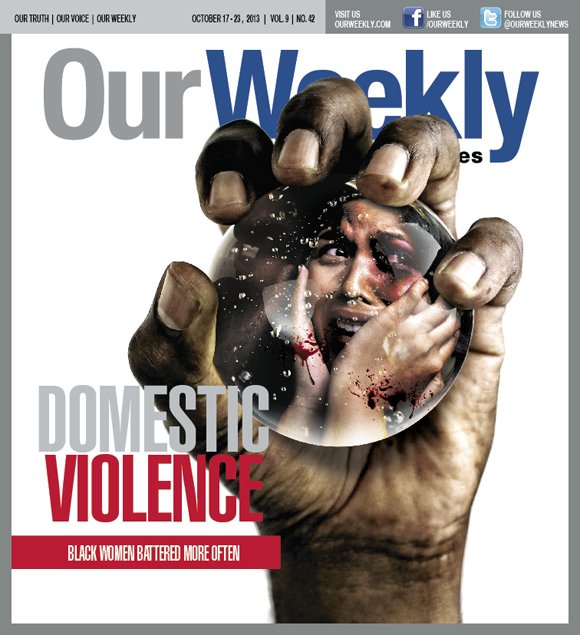 Between 600,000 and 6 million American women will be a victim of domestic violence this year. The median of that 2010 figure from the Domestic Violence Resource Center might exceed the total population of the City of Los Angeles (which is home to a little more than 3.7 million).
October is National Domestic Violence Awareness Month and, although the above numbers may sound shocking, they represent a reduction from decades past when there was less public attention paid to the "family argument," as well as fewer resources and remedies available to victims. Decades prior, there was less training among law enforcement, the court system and among physicians to recognize and mitigate signs of violence before someone was injured or killed.
The California Women's Health Survey found in 2009 that approximately 40 percent of California women experience physical "intimate partner" violence in their lifetime. Of those women physically affected by domestic violence, 75 percent of them had children under 18 years living at home. The study also revealed that 113 women died the previous year from domestic violence, representing five percent of all statewide homicides. Law enforcement attests that the domestic violence call is one of the most dangerous they respond to because of confusion, anger, readily available weapons (cutlery, dinnerware, lamps, ash trays, etc.) and, most often, denial that the incident merited a visit by the police.
In 2008, the Criminal Justice Statistics Center, an auspice of the California Department of Justice, reported 174,649 domestic violence-related calls for assistance. Of these calls, 40 percent involved the use of weapons.
Since the passage of the Violence Against Women Act 20 years ago, laws have been changed and/or enacted from the federal to local level to improve support services for survivors. Because of an increased awareness of domestic violence, there has been a reported drop in domestic violence homicides and improved training for police, prosecutors and advocates.
Unfortunately, statistics gathered from law enforcement, hospitals and community groups demonstrate that the daily, "private" violence between mates continues amid the cultural shadows of fear, shame and lack of awareness.
California's Domestic Violence Advisory Council defines domestic violence as a "spectrum" and often a "pattern" of behaviors that includes physical, sexual, verbal, emotional and psychological abuse and/or economic control used by adults or adolescents against their "current or former" intimate partner in an "attempt to exercise power and authority." These methods of abuse are said to have a had a destructive, harmful effect on individuals, the family and the community.
According to the National Center for Injury Prevention and Control, women experience about 4.8 million intimate partner-related assaults and rapes each year. Less than 20 percent of these battered women were believed to have sought medical treatment following injury. The Department of Justice, in 2008, reported that young women ages 20-24 years, low-income women and some minorities—particularly Black women of all ages—are disproportionately victims of domestic violence and rape.
A 2009 report issued by the Institute on Domestic Violence in the African American Community found that domestic violence among low-income Black women occurs more frequently than among couples residing in poor neighborhoods in general. The report found that if the man is either under- or unemployed, Black women were more likely to be beaten. In fact, the report found that, in 2008, African American women accounted for one-third of domestic violence homicides nationally, yet they comprise only eight percent of the U.S. population.