Dodgers head to St. Louis after record-tying performance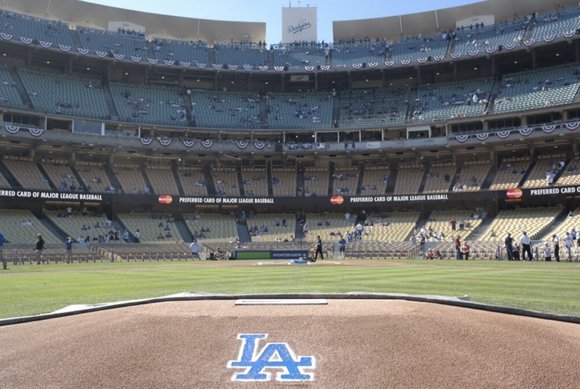 "I just told myself to try to stay short and he threw me another one on the other half and I was able to get to it," Gonzalez said.
Crawford homered in the fifth and Ellis in the seventh. Gonzalez hit his second home run in the eighth.
"I've always struggled against (John) Axford so I just told myself to look for something middle and go after it and I just ran into a curveball," Gonzalez said. "I was able to get it in the air and luckily, thank God, it got out."
St. Louis starter Joe Kelly, a graduate of Corona High School who pitched three seasons for UC Riverside, allowed four runs and seven hits over five innings and was charged with the loss.
The Dodgers opened the scoring with two runs in the second. Gonzalez led off with a single, advanced to second on Yasiel Puig's one-out single. Juan Uribe followed with a single, driving in Gonzalez and advancing Puig to second. Puig moved to third on Ellis' foul out and scored on Greinke's two-out single.
"I was just trying not to strike out," Greinke said.
The Cardinals tied the score with two runs in the third. Beltran tripled
in Carpenter, who singled, and scored on Holliday's double. Adams singled Holliday to third, but Greinke avoided further damage by again inducing Molina to hit into a double play.
Greinke then retired each the final 12 batters he faced. He was relieved by Brian Wilson to start the eighth. Wilson pitched a perfect inning with one strikeout.
St. Louis got two runs and four hits off Kenley Jansen in the ninth. Jansen struck out three batters, including Adron Chambers to end the game with runners on first and second.
Steven Herbert | City News Service