Dodgers head to St. Louis after record-tying performance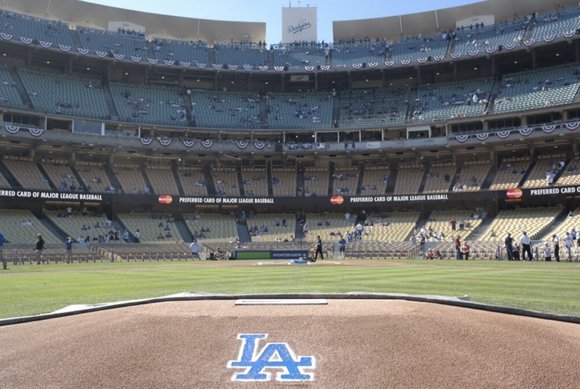 The Los Angeles Dodgers are scheduled to fly to St. Louis today and hope to return Saturday with their first National League pennant and World Series berth since 1988.
The Dodgers forced a sixth game of the best-of-seven National League Championship Series with a 6-4 victory over the St. Louis Cardinals Wednesday at Dodger Stadium, hitting a postseason team-record-tying four home runs.
Game 6 will be played Friday at Busch Stadium in St. Louis, with the Dodgers pitching their ace, Clayton Kershaw.
"Obviously, it's a pretty good feeling with Clayton pitching on Friday," Dodger manager Don Mattingly said. "So we breathe till then. We feel like Clayton pretty much is going to keep you in the game and give you a chance if we can put some runs up."
Kershaw allowed an unearned run and two hits in six innings in a 1-0 loss in Game 2 Saturday in St. Louis. Michael Wacha, who will start for the Cardinals Friday, was the winning pitcher in Game 2, shutting out the Dodgers over 6 2/3 innings, allowing five hits and striking out eight.
A seventh game, if necessary, would be played Saturday in St. Louis.
"I think if you look at it now we've kind of become America's team because everyone wants to a see a seventh game," Mattingly said. "Probably even the fans in St. Louis would like to see a seventh game, so I figure that everybody's for us to win on Friday night."
The Dodgers trail the series, three games to two. They are attempting to become the 12th team in Major League Baseball history to overcome a 3-1 series deficit to win a best-of-seven postseason series. The most recent is the 2012 San Francisco Giants against the Cardinals in the National League Championship Series.
On Wednesday, Adrian Gonzalez hit two solo home runs and Carl Crawford and A.J. Ellis hit one each, the Dodgers' first home runs of the series. They tied their team record for home runs in a postseason game, initially set in Game 4 of the 1977 World Series and tied in Game 1 of the 1978 National League Championship Series.
Zack Greinke was credited with the victory, allowing two runs and six hits over seven innings, striking out four and walking one before a crowd announced at 53,183.
The Cardinals loaded the bases with no outs in the first as Matt Carpenter singled, Carlos Beltran walked and Matt Holliday singled, bringing Matt Adams to the plate.
"I was real nervous out there with that situation and trying to make a good pitch and get Adams to chase and get him into a double play," Greinke said.
Adams struck out on a 2-2 curveball. The next batter, Yadier Molina grounded into a double play to end the inning.
"He can adjust to anything," Greinke said. "I kind of got lucky. I made a good pitch, but still even with a good pitch, he can hurt you and it just worked out."
Gonzalez broke a 2-2 tie with his third-inning home run, one pitch after fouling off a 2-0 fastball on which Gonzalez said. "I kind of over swung a little bit."