Clark Atlanta University gets STEM grant; Yoga nonprofitexpands to FAMU; Mayor Dave Bing supports Jackets for Jobs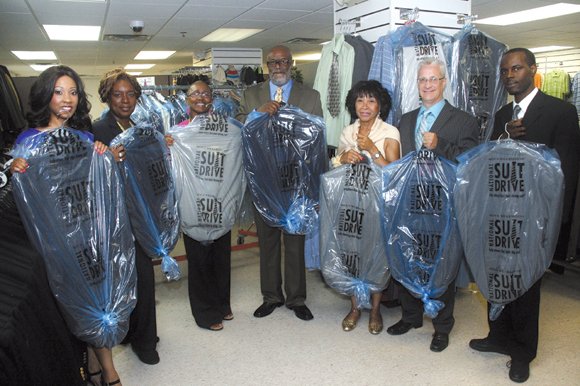 District of Columbia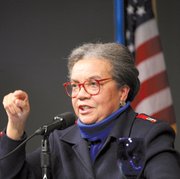 The Children's Defense Fund, (CDF), and Washington National Cathedral are hosting a forum on ending the gun violence epidemic, followed by a children's Sabbath service with a sermon by Marian Wright Edelman, CDF president. The forum and worship service will be live-streamed and also posted on the home page of the National Cathedral after the event at www.cathedral.org. To symbolize the theme of the Sabbath celebration, "Beating Swords into Plowshares: Ending the Violence of Guns and Child Poverty," blacksmiths will turn illegal guns confiscated by the police into life-affirming tools that will be used in community gardens to grow healthy food for families.
Florida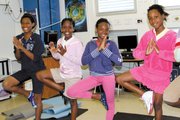 The Miami-based non-profit organization, Yoga Gangsters, is looking to expand in Tallahassee starting with Florida A&M University. FAMU will be the first HBCU offering Yoga Gangster certification training. According to the organization, a Yoga Gangster is "one who intentionally utilizes their thoughts, words and actions to empower humanity. Qualities displayed include compassion, acceptance, awareness, health and willingness to grow and develop oneself and to support the healing of others and the planet." Yoga Gangsters' mission is to inspire youth by focusing on the signs of trauma and poverty. These indicators include "limited education, addiction, violence, incarceration, teen pregnancy, HIV, physical/mental disabilities and more using the science and practice of yoga. The organization serves inner city communities by providing a network of free classes teaching yoga in at-risk schools, hospitals, jails, youth centers and other non-profit organizations.
Georgia
Clark Atlanta University (CAU) has received a five year, $3.4 million grant to implement and lead the Georgia-Alabama Louis Stokes Alliance for Minority Participation in support of underrepresented students in science, technology, engineering and math (STEM). CAU President Carlton E. Brown, principal investigator for the grant, said, "I am very pleased that our excellent STEM faculty and those of the alliance will have the opportunity through this program to expand the number of undergraduates that they teach and mentor in their research laboratories, while providing these students the chance to conduct cutting-edge research. This alliance will allow for more than 130 minority undergraduate students per year to have direct exposure to the STEM fields."
Maryland
In an historic, 60-page decision on Oct. 7, a federal court judge ruled that Maryland violated its constitutional commitment to dissolving vestiges of segregation in higher education by allowing traditionally White institutions (TWI) to duplicate programs already offered by historically Black colleges and universities (HBCU). In the suit, filed in 2006 and argued in 2012, current and former students of Maryland's public HBCUs—Bowie State University, Coppin State University, Morgan State University, and the University of Maryland Eastern Shore—argued they were subjected to ongoing segregation policies traceable to the du jour or legal era of segregation. Federal District Judge Catherine Blake ruled partly in favor of the HBCUs, agreeing that Maryland had undermined the Black colleges through unnecessary program duplication. The resulting lack of unique programs at the state's HBCUs, she wrote, had a segregative effect, by making those schools less attractive to students of all races. For example according to the ruling, in 1976, HBCUs reported 18.2 percent White undergraduate and graduate enrollment. But by 2008, seemingly as a result of the increase in duplicative programs at proximate TWIs, the enrollment of White undergraduates at HBCUs was 3.35 percent.