Boys, men of color targeted by supportive legislation
Gov. Brown signs bills that will improve opportunities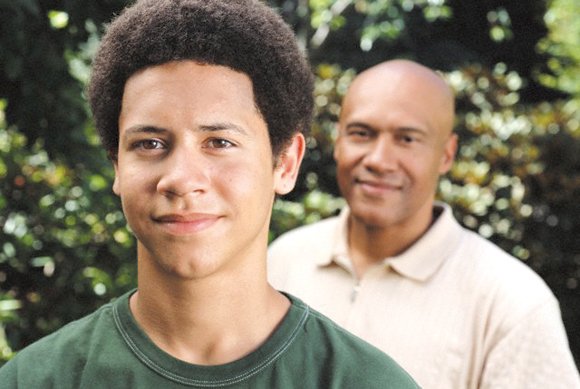 SACRAMENTO–Gov. Jerry Brown has signed a package of bills encompassing a broad variety of policy areas that are important to the state's boys and men of color.
The bills, which concern education, health, employment, community safety, and juvenile justice, were supported by the Alliance for Boys and Men of Color, a statewide coalition committed to improving the life chances of these individuals.
"California has a vested interest in the success of all young people to ensure our shared prosperity," said Angela Glover Blackwell, founder and CEO of PolicyLink, an Alliance partner. "We once led the nation by investing in our people. These new policies show that the state is laying the groundwork to lead again."
Several of the bills create new approaches to issues. For example, the Campus Safety bill (AB 549) encourages school districts to integrate alternatives to law enforcement into school safety decision-making processes.
A re-entry bill (AB 720) helps the formerly incarcerated access physical, mental health and substance abuse services.
Other legislation removes barriers to opportunity, such as "Ban the Box" (AB 218), which allows job applicants to present relevant qualifications before disclosing an unrelated criminal conviction, giving workers a fairer chance and reducing the likelihood of recidivism.
"When I heard the governor had signed the bill, I walked into the middle of downtown Market Street in San Francisco and did my dance," said Dorsey Nunn, executive director of Legal Services for Prisoners with Children and one of the founders of All of Us or None, which started the "ban the box" campaign in 2004.
Nunn said the agreement on AB 218 in California came long after the effort was begun here and after it was successful in places like Boston, Minnesota and New Mexico.
"This means opportunities just got a little fairer for formerly incarcerated people with a conviction history at getting a job," added Nunn, who notes that passing this legislation was really a matter of public safety more than anything else.
Nunn also believes this victory in the public sector will begin to pave the way for a similar change in private-sector hiring.
The Trust Act (AB 4), which makes it harder for federal agents to detain and deport unauthorized Californians, who are non-criminals or minor offenders.
When asked about the Sentencing Review (SB 260) bill, which creates an opportunity for incarcerated youth to appeal adult sentences, Jesse Esparza, Youth Advocate at Fathers and Families of San Joaquin, said: "I have witnessed and heard tragic stories dealing with sentencing. Youth are not fully informed about our systems and policies, which leads them to a life of regret when they learn the hard way and realize there are other options, when it's already too late. But if they show commitment, improvement, and dedication to change, they should have an opportunity to give back to their communities."
A complete list of the new legislation can be found at www.allianceforbmoc.org/#take-action.
The new laws follow a wave of prior policy changes supported by the Alliance, including passage of Medi-Cal expansion to lower-income individuals, and approval of the Local Control Funding Formula, which will increase support for students with the greatest needs, often male students of color.