Bounce TV: programming with you in mind
Gail Choice | 10/17/2013, midnight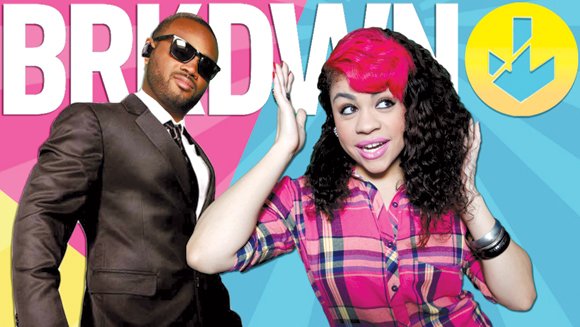 Talk about excitement. When you come face to face with dreamers and doers, you can't help but be excited. And so it is with Bounce TV and the men and women behind it. With programming that speaks to a multi-generation audience, Bounce TV seems poised to become a major player in network television.
Bounce TV is the first African American broadcast network, featuring a programming mix of theatrical motion pictures, sporting events, documentaries, specials, inspirational faith-based programs, off-network series, original programming and more. Bounce TV's founders include Martin Luther King III and former Ambassador Andrew Young.
Executive Vice President, Programming and Production for Bounce TV, Billy Hall, says "The networks were very limited in their appeal and limited in their diversity of African American interest. My credo to myself is to present a network that is as diverse as African American interests."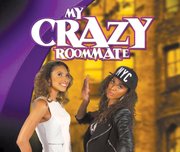 Bounce TV is the only broadcast network to carry an African American sitcom this fall. "My Crazy Roommate" is a delightful comedy about two girls, Chloe (Brittany Richards) and Brooke (Laila Odom) ready to take on the world. Hailing from New York, Brooke is feisty, daring and constantly broke.
And Chloe is from L.A., a true 'valley girl' with money, attitude, and oh, yes lots of style. And to top it all off, they have a set of friends who are just as unpredictable.
"My Crazy Roommate" is the brainchild of veteran writer/director Bentley Kyle Evans. Evans is a 20-plus-year veteran of television and film production with such hit shows as Martin Lawrence's "Martin" (1992-1997) and "The Jamie Foxx Show" (1996-2001). Currently Evans' "Love That Girl" starring Tatyana Ali ("Fresh Prince of Bel Air") is in its fourth season on TV One. With the premiere of "My Crazy Roommate," Evans will repeat television history, by having sitcoms airing on two networks simultaneously.
The YouTube sensation, "BRKDWN," that caught the eye of Bounce TV executives and features New Yorker Cynthia Luciette and L.A.-born Jon Scarlett, the spirited hosts of the show, is also airing on Bounce TV. Based on the online show, the new version of "BRKDWN" will be a half-hour series featuring pop culture news and stories of the moment viewed through the distinctive lens of today's media-connected urban experience.
"My Crazy Roommate" also airs Mondays at 10 p.m. EST and "BRKDWN" airs Monday nights at 10:30 p.m./EST.
Bounce TV airs 24 hours a day, seven days a week. The big question for some is 'how can one see Bounce TV here in Los Angeles?' If you have a television antenna you can see the station. You can also get a digital converter, and it doesn't impact your cable.
To check out Bounce TV and for a complete program line-up go to www.bouncetv.com.