House OKs bill to end partial shutdown, raise the debt ceiling
President Obama will sign the shutdown-debt ceiling deal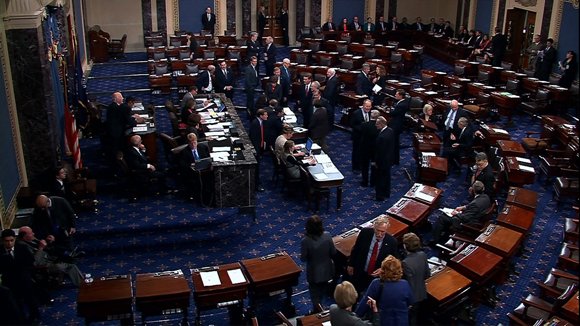 Democratic Sen. Chuck Schumer of New York blasted Cruz and the rest of the tea party wing in Congress for what he called the "reckless, irresponsible politics of brinksmanship over the last few weeks."
"It was not America's finest moment," Schumer said.
In a brief statement before the expected House vote, Obama said politicians in Washington have to "get out of the habit of governing by crisis."
"Hopefully, next time, it will not be in the 11th hour," Obama told reporters Wednesday night, calling for both parties to work together on a budget, immigration reform and other issues.
National polls conducted since the start of the shutdown on October 1 indicate public anger with all sides over the partisan political impasse, with Republicans getting blamed more than Democrats or Obama.
Boehner and other House Republican leaders told their caucus earlier Wednesday they would vote for the agreement. Participants said the meeting ended with a standing ovation for the embattled speaker.
"Blocking the bipartisan agreement reached today by the members of the Senate will not be a tactic for us," Boehner said in a statement. "Our drive to stop the train wreck that is the president's health care law will continue."
News of the deal brought some relief to Wall Street as well as Washington, with pressure to resolve the impasse building with the approach of the Thursday deadline to raise the debt ceiling or face default.
Markets soar on agreement
U.S. stocks rose on the news of an agreement, with the benchmark Dow Jones Industrial Average jumping more than 200 points on the day.
Reid hailed the agreement he worked out with McConnell as "historic," saying that "in the end, political adversaries put aside their differences."
Obama praised Senate leaders for reaching a compromise, and urged Congress to act quickly, White House spokesman Jay Carney said.
In an expected gesture to hundreds of thousands of federal workers furloughed by the shutdown, the measure provides back pay for wages withheld.
McConnell fired an opening salvo for the budget talks expected to begin soon and continue until December when he said any ensuing spending deal should adhere to caps set in a 2011 law that included forced cuts known as sequestration.
"Preserving this law is critically important to the future of our country," McConnell said of the Budget Control Act, which resulted from the previous debt ceiling crisis in Washington.
The focus on an agreement shifted to the Senate after House Republicans failed on Tuesday to come up with a plan their majority could support, stymied again by demands from tea party conservatives for outcomes unacceptable to Obama and Senate Democrats, as well as some fellow Republicans.
Cruz, despite being in the Senate, is credited with spearheading the House Republican effort to attach amendments that would dismantle or defund the health care reforms known as Obamacare to previous proposals intended to end the shutdown.
All were rejected by the Democratic-led Senate, and Obama also pledged to veto them, meaning there was no chance they ever would have succeeded.