The famous comedian most Americans don't know
Comedian Russell Peters' releases the first original Netflix comedy special, "Notorious"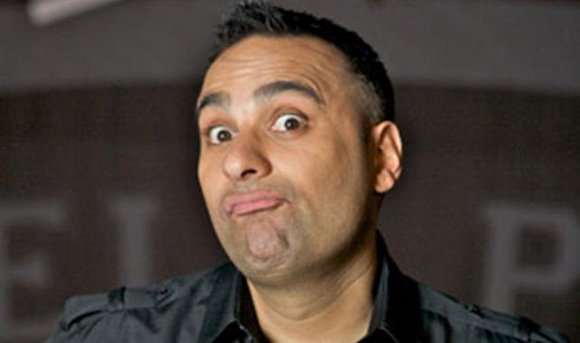 Peters: Frank, blunt, unapologetic and my intent is to make you laugh, not to do anything else. I'm not really trying to make you think too hard, but sometimes I say things just to see if you're paying attention. And that's how I gauge how up or down the intellectual scale I'm going to go.
CNN: Take me back to growing up in Toronto. You've talked about being bullied, taking up boxing and being immersed in hip-hop culture to deal with that time in your life. Tell me how these forces shaped you and shaped, eventually, your comedy.
Peters: When you're at a young age being reminded that you're not like everyone else, and you were called 'Paki' or whatever they did, or they'd spit on you or kick you ... I didn't understand. I couldn't figure it out, because obviously racism, prejudice is a learned behavior. It's not a natural instinct, you know.
So the boxing gave me the confidence that I needed , and the hip-hop gave me the identity that I needed.
CNN: What would you tell the younger Russell who was being bullied at that time?
Peters: Here's the thing, I was never like, down...
For me, I think it just goes to who you are inside. My goal was always to try and figure out what they hated about me. I was never like: "I hate you, too." It was more like, "Well I don't really like what you're doing to me, but I would like to get into your brain to figure out why you're doing this to me."
So whenever I meet and go to different countries or meet different cultures I automatically try and think the way they think so I can approach them the way they need to be approached.
CNN: That must have been really helpful in comedy.
Peters: Well that's why we're here today, because that somehow has bled into my comedy and that's the way I approach it. I don't feel like excluding people. I want to include everybody. And the more people in on the joke the better it is, you know?
CNN: What would you like your fans to know about you, that they don't know from your comedy?
Peters: I think a lot of people mistake my confidence on stage for cockiness in real life, and that's actually farthest from the truth. When I'm on stage I'm that confident and that cocky, because I have a microphone in my hand, and there's a few thousand people staring at me. And I know they're there to laugh.
But you take that all away from me, and I'm back to Regular Joe status, where I may have a little bit of confidence, but I'm not just gonna roll up on some chick because, you know, I think I'm somebody else.
No matter where you are, the root of you is designed from a young age. So if my confidence was taken as a child, you can gain back a lot of the confidence, but that root of the cavity will still be there.
Alicia W. Stewart | CNN