The famous comedian most Americans don't know
Comedian Russell Peters' releases the first original Netflix comedy special, "Notorious"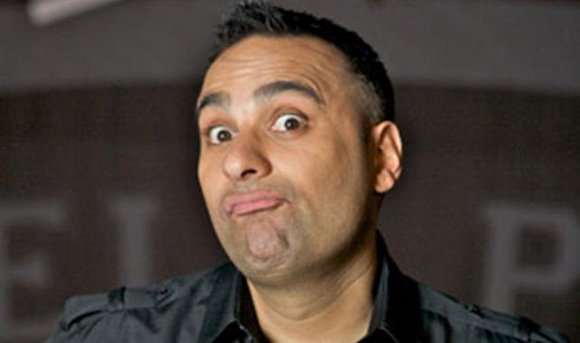 Comedian Russell Peters has been a stand-up comic for 24 years, has a worldwide following and is one of the highest-earning comedians in the world, among Jerry Seinfeld, Louis C.K. and Chris Rock.
He was the first comic to play at Barclays Center in Brooklyn, and has appeared on "The Tonight Show with Jay Leno," "Jimmy Kimmel Live" and Comedy Central.
But in the United States, he is not a household name.
"I know how it goes," he said before accepting an award at the South Asians in Media, Marketing and Entertainment Summit last month. "First (Hollywood) calls Aziz (Ansari), then Aasif (Mandvi), then me."
Peters may not have been on a mainstream network or cable American television show like Ansari of "Parks and Recreation" or Mandvi of "The Daily Show." But it hasn't stopped the comedian from filling arenas and setting his sights on more.
His millions of fans around the world know that Peters' comedy is based on making the kind of cultural observations few can get away with in a politically correct culture.
"Who I am on stage is just an amped up version of who I am in real life," he said.
The Anglo-Indian Canadian — he was born outside Toronto to Indian parents — has an insider-outsider act that manages to both unite and offend fans and critics.
Case in point: His monologue about the Portuguese language, which he said sounds like badly pronounced Spanish spoken by a deaf person. The act did not endear him to Portuguese speakers.
Then there's his take on stereotypes about Arabs: "I don't do any Arab jokes in my act. It's not that I don't think (they're) funny, I just, you know, I don't wanna die."
His personal observations of his own family have drawn in a lot of fans, too. His act about his father — a character created from stories about his own father and a friend's — considered how different families approach discipline for their kids.
Peters told audiences that before his father hit him, his dad would say "Somebody gonna get hurt real bad!" Peters jokes that he hated the line about "somebody."
"You knew it was you, but it gave you this hope," he said.
The video of the act went viral and catapulted the comic beyond Canada to an international audience. Soon, his impersonations of Indian and Cantonese accents became his comedic signature-earning laughs and criticism.
Now, with the release of a four-part documentary and Netflix's first comedy special, "Notorious," Peters' continues to "go there," and bring viewers along for the ride.
"My intention is to make you laugh, that's all I want to do. My intention is never to hurt anybody's feelings," he said.
CNN spoke to Peters in New York when he was being awarded a 2013 Trailblazer Award by the South Asians in Media, Marketing and Entertainment Association.
Peters shares what he learned while doing stand-up, and how understanding his bullies prepared him for a career in comedy.
CNN: How would you describe your voice in comedy?