Man charged with killing ex-girlfriend and 64-year-old woman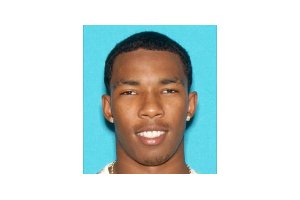 INGLEWOOD, Calif. — A Compton man was charged today with capital murder for the shooting deaths of his ex-girlfriend and her boyfriend's 64-year-old grandmother in Inglewood.
Justin Marquis Scott, 19, is scheduled to be arraigned this afternoon in Inglewood Superior Court on two counts of murder for Tuesday's shooting deaths of his former girlfriend, Crystallyn Nguyen, and Dora Dawson, who tried to protect her grandson.
The charges include the special circumstance allegation of multiple murders. Prosecutors will decide later whether to seek the death penalty.
Scott also is charged with the attempted murder of his ex-girlfriend's 22-year-old boyfriend, who was also shot about 12:30 p.m. Tuesday in the 11700 block of South Crenshaw Boulevard.
Prosecutors will ask that Scott — booked late Wednesday night — be jailed without bail.