'Cactus Curtain': the thorns of pride
Fighting has gotten very personal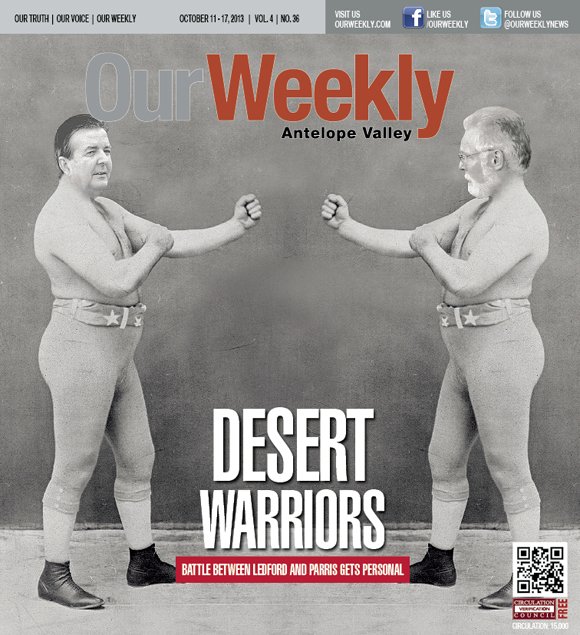 In 1999, the California Legislature passed AB 178, a measure that was intended to prevent cities from luring a neighboring jurisdiction's large retail store or automobile dealership. That measure was co-authored by former Lancaster Mayor George Runner and allowed for sales tax-sharing agreements in cases where a retailer does relocate. This was supposed to halt the Lancaster-Palmdale rivalry, but by the year 2000 relations between the two cities had gone even more sour. At that time, representatives of Costco, which wanted to expand its Lancaster store, made it known that Palmdale city officials had itself offered a tempting package—a free building and free land if Costco would relocate.
Although Palmdale officials back then denied they had made such an offer, Lancaster officials refused to believe the story and fought to keep the sales tax-generating big box outlet.
Both cities went back and forth for a decade courting new business coming to their respective towns. Now the rhetoric has gone beyond mere revenue and sales tax disputes—it's become personal.
In a 2010 State of the City Address, Parris said he wanted to keep Lancaster a "Christian community"; at that time Ledford was a member of a county task force on hate crimes and labeled Parris' comments as "hate speech." That same year, Parris requested sheriff's deputies to go to a meeting of the Antelope Valley Transit Authority where Ledford was present. Parris told constituents later that he had wanted to "seal the meeting" as a crime scene after he discovered that the agency's acting director, Randy Floyd, was being investigated for extortion. (Parris was not actually attending the meeting).
The battle of words reached a high point last year when Parris, a trial attorney, decided to help the Antelope Valley chapter of the NAACP sue Palmdale for racially biased elections, noting to the press then that his relationship with Ledford had become a "lost cause." According to media reports, he proceeded to depose Ledford for more than six hours in a frequently confrontational interrogation whose topics reportedly ranged from the brand of Ledford's heart medication, to the personal finances of Ledford's wife.
Late last month, Parris and fellow attorney Kevin Shenkman requested on behalf of their clients that the courts legally stop Palmdale from holding its regularly scheduled municipal election. The two originally sued the city of Palmdale under the California Voting Rights Act claiming that the existence of alleged racially polarized voting in the city prevented minority candidates from being elected. Both Lancaster and Palmdale utilize an "at-large" system for elections, but the Lancaster legal team petitioned the court to force Palmdale to halt any election until officials there switch to a district method.
A superior court judge issued an injunction halting the Nov. 5 Palmdale election.
"This decision just provides further proof that Parris and Shenkman are only interested in gouging the taxpayers to line their pockets," said Palmdale City Attorney Matt Ditzhazy in a press release issued on Sept. 19.
Then came news from the Department of Justice (DOJ) which, in August, demanded that Los Angeles County and the cities of Lancaster and Palmdale pay $12.5 million to those recipients of the federal rental assistance program, also known as Section 8, or risk being sued and placed under a consent degree. This was a rare issue in which both mayors agreed...they contended, they were not responsible for the DOJ payment.