'Cactus Curtain': the thorns of pride
Fighting has gotten very personal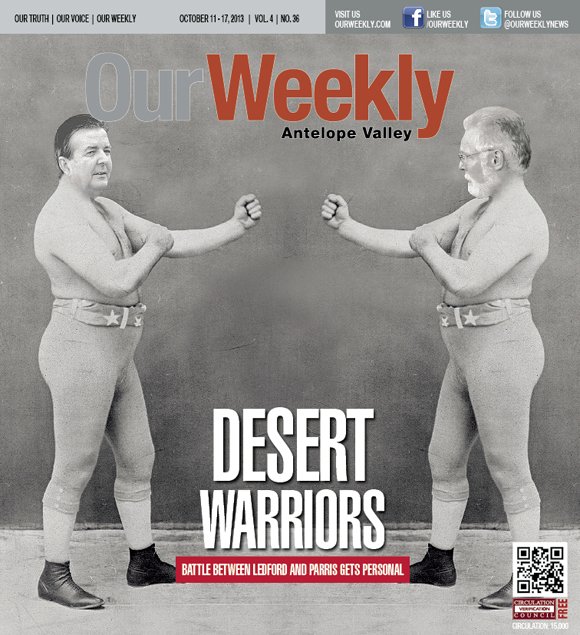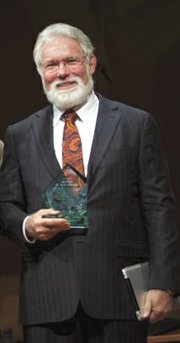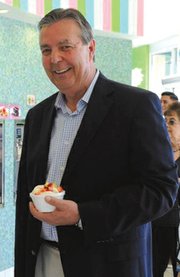 While Democrats and Republicans on Capitol Hill remain fiercely divided regarding the nation's fiscal and social path, Palmdale and Lancaster continue to wallow in their own political "sandbox." Instead of "reaching across the aisle" for camaraderie, solutions and goodwill, the respective city halls are firmly entrenched on each side of the so-called "Cactus Curtain."
It's an old term, probably dating back to 1962, when Palmdale broke away from Lancaster to become the first city in the Antelope Valley to incorporate. Until then, both communities appeared to share responsibility for developing the desert landscape into a livable, workable and profitable alternative to the San Fernando and Santa Clarita valleys, as well as making the region the world leader in aeronautics innovation and production with Edwards Air Force Base at the center. The biggest battles encountered then amounted to little more than the annual high school football rivalry.
Fifty years later, a dividing line has emerged at Avenue M, the thoroughfare that effectively divides mayors R. Rex Parris of Lancaster and his counterpart, Jim Ledford, in Palmdale. And like a determined "goal line stand," each side is not budging—whether the subject be retail or auto malls, solar plants, federal lawsuits, election strategy, the use of parklands and even fireworks sales. Parris is nearing the middle of his third term as mayor of Lancaster (the city was incorporated in 1977); Ledford is serving his 11th term as mayor of Palmdale.
The cities are demographically and economically similar, but the two political leaders have an almost nonexistent working relationship—even though the two once served in the Antelope Valley Republican Assembly. From Parris holding up a "Chuckie Doll" at a council meeting this year in mockery of Ledford, to the former claiming the latter is a "bully" running his own "fiefdom," the rhetoric has been strong and often vitriolic. Today, Palmdale puts out a regular email to the press debunking what it claims are "unsubstantiated" public statements from Lancaster, with the latter city quickly following suit.
The war of words may have begun in earnest in 1990 with the construction of Palmdale's Antelope Valley Mall on Rancho Vista Boulevard. The mall eventually lured away Lancaster's J.C. Penney and Sears stores, touching off a continued campaign of economic warfare which, by Parris' estimate, has cost both cities more than $100 million in lost revenue. The mall's location was bitterly contested for several years until Palmdale offered the developer millions in incentives to build on the site near Highway 14 in the city.
Two years later, Palmdale built an auto mall . . . Lancaster built its own shortly afterwards. While both auto malls were to receive millions in government aid to stay in business, Palmdale eventually won the "stare down" when it decided to take full control of its facility from the various automakers for $6 million ... along with the promised federal aid.
In 1993, Lancaster gave $7.3 million in redevelopment funds to a developer to help build a Costco; later the city handed over 4.5 acres of parkland to keep the big-box retailer pleased. In short order, Palmdale city hall agreed to refund up to $2 million in sales tax revenue in a successful effort to entice Dillard's department store not to open in Lancaster and to come to their city. Like a high-stakes tennis match, the economic ball has kept bouncing across Avenue M.