Askate Foundation hosts skateboard clinic for autistic youth
Event to be held at Marie Kerr Park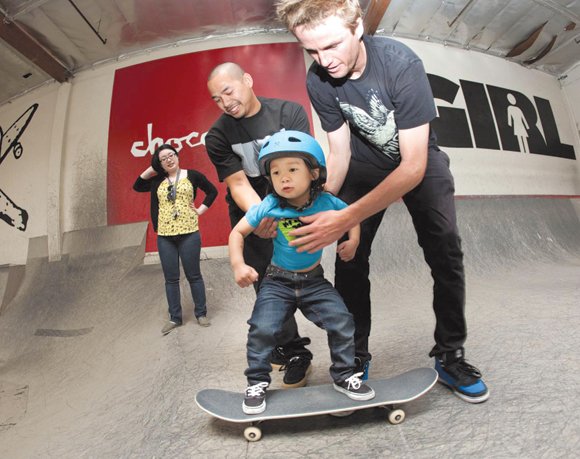 The city of Palmdale's Marie Kerr Skate Park, located at 39700 30th St. West, will host a free skateboard clinic presented by the Askate Foundation for autistic youth from 9 a.m. to noon this Saturday, Oct. 12.
Between 40 to 50 kids with autism will skate one-on-one with a volunteer for an hour. There will be three intervals – 9, 10, and 11 a.m.
More than 40 volunteers are donating their time to skate with the children, and each child will also leave with their own skateboard.
"This is the first ever ASkate clinic in the Antelope Valley/Palmdale," said event coordinator Jennifer Slater-Sanchez. "It is the result of a grassroots effort of raising $3,500 using an online fundraising tool (Crowdrise) and a fundraiser at Chilis (restaurant) and Gathering Groundz. It took two months to raise the money, which covered renting the skate park, personnel, liability insurance, equipment, food, and traveling expenses."
"I was introduced to the Askate Foundation back in March when I saw a screening of the documentary 'Heartchild' which tells the story of Crys Worley and how she started the foundation." Slater-Sanchez said. "As a mother of a child with autism, I am so excited to watch my son skateboard and bring this amazing foundation to our community. It warms my heart to see special needs families together doing normal things in a comfortable environment and supporting each other."
For information contact Jennifer Slater-Sanchez at (661) 609-7506 or by email at jjslater@att.net