Source: Mental health paperwork found at home of Miriam Carey after Capitol chase
Deceased suffered from postpartum depression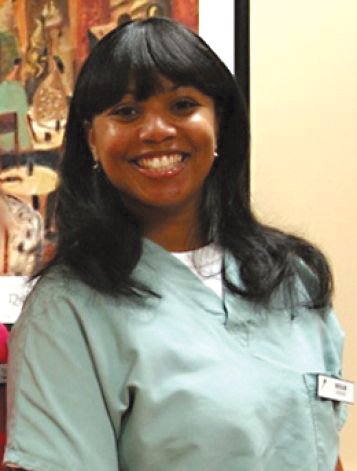 She declined to discuss what medication her sister had taken.
Carey's boyfriend contacted police last winter, when their child was four months old, according to the law enforcement source who told CNN about the boyfriend's reports to police.
He told police that she was suffering from post-partum depression, was having trouble sleeping and was on medication. Carey underwent a mental health evaluation, said the source, who added that the boyfriend has been questioned by federal authorities about Thursday's events.
The source told CNN that Carey left a letter addressed to the boyfriend at her apartment and that it appeared to contain white powder. The letter was being tested for hazardous substances.
A car chase, gunshots
Thursday's drama began around 2 p.m., when the woman steered a black Infiniti near the White House, a U.S. Secret Service source said. She drove up to a barrier at the 15th and E street checkpoint and was approached by Secret Service officers. She hurriedly made an erratic three-point turn, striking the barrier and backing into an officer before driving away, the source told CNN.
Police said the car sped down Pennsylvania Avenue toward the Capitol, where security vehicles stopped it at Garfield Circle.
The woman slammed the car into reverse, crashing into a police cruiser, and tried to get away. At that point officers began firing, a witness said.
Dramatic video footage by a videographer for Alhurra TV, a Middle Eastern news outlet financed by the U.S. government, showed the black vehicle then speeding around a nearby traffic circle with a police car in close pursuit and then heading away. The car crashed into more security barriers a few blocks later, witnesses said.
More shots were fired after the vehicle stopped, and the woman was hit several times, said Metropolitan Police Department Chief Cathy Lanier. Carey was later pronounced dead, Lanier said. Two officers were injured.
A Capitol Police officer whose vehicle crashed during the chase was hurt, authorities said. The officer was released from a hospital Thursday night. The Secret Service did not release information about its injured agent.
Michael Pearson, Lateef Mungin and Deborah Feyerick | CNN