Smiley and West to air final edition; Clarence Sasser inducted to Medal of Honor Hall; ASPiRE gains rights to 'Inside The Game'
10/10/2013, midnight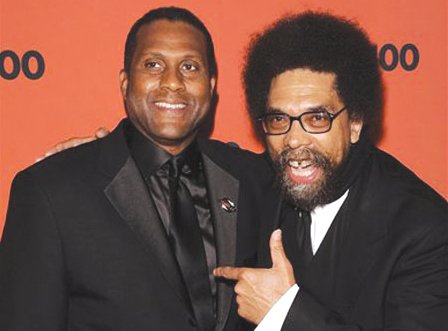 Ohio
The Toledo Legends Luncheon, recently held inside the Perrysburg Hilton Garden Inn, was one of several events scheduled throughout the weekend to honor both longtime and up-and-coming leaders. The program was hosted by Toledo's African American Legacy Project and sponsored by The Blade and Buckeye TeleSystem. Those honored included Crystal Ellis, 80, the first Black superintendent of Toledo Public Schools; Lola Glover, the founder of the Coalition for Quality Education; Joseph Sommerville Sr., professor emeritus at the University of Toledo; Wilma Brown, first woman to become president of Toledo City Council; Samuel Price, a former football player who as a businessman has owned a fast-food franchise, restaurants, and a dental office; and Myra Waters, director of the counseling center and an adjunct faculty member at the University of Baltimore. Honored posthumously were Daniel Mack, who owned and operated the Candlelight Café—also known as the Shrimp House—and Robert Powell Sr., of Powell's Beauty and Barber Supplies.
Tennessee
The Nashville-based National Museum of African American Music has announced changes to its leadership team. H. Beecher Hicks III has stepped down as the group's chairman to serve as president and CEO. Hicks replaces Paula Roberts. Meanwhile, Kevin Lavender will replace Hicks as chairman of the group's board of trustees. Lavender is managing director, national corporate banking, of Fifth Third Bank, and will serve until a permanent chair is named. Plans for the museum were floated several years ago, but the group has struggled with fundraising. The museum could be included as part of a redevelopment of the old Nashville Convention Center. Under Hicks' leadership, the group is launching a campaign, "My Music Matters," to serve as a catalyst for its capital push. The campaign will feature board members, local business executives and influential Nashvillians discussing the music and artists they are inspired by.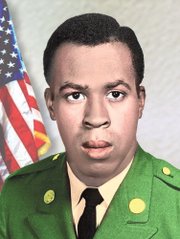 Texas
The Medal of Honor Hall, the solemn Memorial Student Center walkway, will have a new addition this November—the halls' first African American inductee, Clarence Sasser. He received the Medal of Honor in 1968 for his service in the Vietnam War. While serving as an Army medic in 1968, Sasser helped evacuate soldiers wounded in a helicopter crash in a flooded Vietnamese rice paddy. He performed this rescue under enemy fire and was wounded in both legs. In August 1969, following this conflict, Sasser enrolled at Texas A&M as a chemistry major with a scholarship from school's then-President James Earl Rudder, but did not graduate. According to a press release, university officials said although he did not graduate, Sasser "embodies all that the Hall of Honor represents." Willie E.B. Blackmon, class of 1973 and recipient of the university's distinguished alumnus award, and Lt. Gen. Joe Weber, university vice president and class of 1972, were at the forefront of the effort to honor Sasser. Weber said the university was long overdue to recognize Sasser for his courage and sacrifice.
Compiled By Juliana Norwood.