Former professional boxer pleads not guilty to manager's killing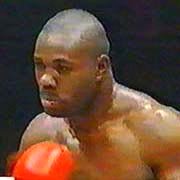 LOS ANGELES, Calif. — A former professional boxer charged with his manager's killing more than 26 years ago pleaded not guilty Wednesday.
Exum Speight, 50, remains jailed on around $1 million bail while awaiting his next appearance Nov. 13 at the Airport Branch Courthouse.
Speight was arrested Sept. 25 in connection with a warrant issued a day earlier charging him with murder for the March 29, 1987, death of Douglas Stumler, authorities said.
Stumler — who worked for the county Housing Authority — was found dead in his apartment in the 1200 block of South La Cienega Boulevard in West Los Angeles by a friend who went to check on him, police said. Authorities have not disclosed how Stumler died.
Police credited the arrest to a grant from the National Institute of Justice that enabled detectives to come up with DNA evidence incriminating Speight, who had a 9-39 record as a professional boxer, including losing on a second-round technical knockout to Wladimir Klitschko, now the heavyweight champion of the World Boxing Association,  International Boxing Federation, World Boxing Organization and International Boxing Organization.
The Nov. 30, 1996, fight in Austria was Klitschko's second as a professional.
Stumler was an Indiana native who moved to Los Angeles after graduating from Indiana University about six years before his death. He had been managing Speight for about two years when he was killed.