Do faith-based prisons work?
Results are a mixed bag
10/10/2013, midnight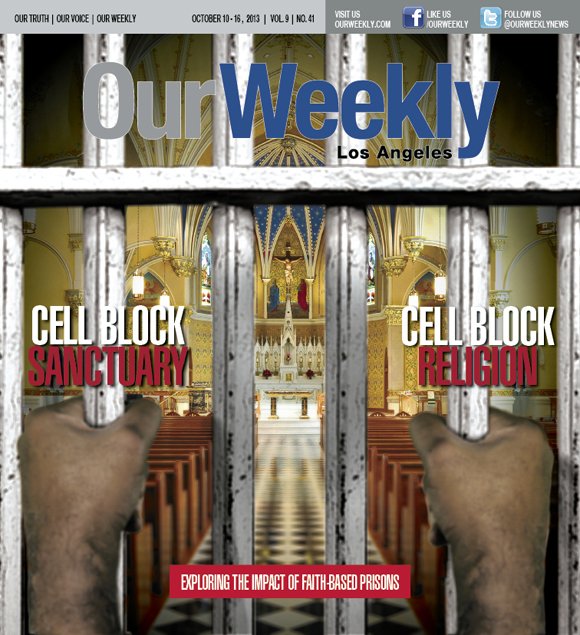 According to the Bureau of Justice Statistics (BJS), at the end of 2012, there were about 1.8 million people incarcerated in the U.S., with almost 1.6 million of those in state prisons.
That's a lot of citizens locked up. However, it may surprise people that prison populations on state levels have been declining for the last three years, so says the BJS. Those who have been robbed, carjacked or the victim of embezzlement might find that hard to believe. While the government provides no rhyme or reason for the decrease, there are those who credit what are called "faith-based" prison programs for some of the movement of offenders not returning to incarceration.
The faith-based prison concept actually began in 1976 in Brazil, but wasn't adopted in the United States until 1997. According to the Prison Fellowship International website, a group of retired clergy, businessmen and other professionals–all volunteers–took it upon themselves to visit prisoners to assist them with needs that were not typically covered by prisons, such as psychological help, education and spiritual needs. The impact was so positive that the Brazilian government began turning entire prisons over to the group to operate.
That concept–called Association for Protection and Assistance of Convicts Methodology (APAC)–has since been adopted, revised and used in other areas including the U.S., Europe, other Latin American countries and nations in the Pacific.
In the United States, faith-based prison programs only operate on the state level. InnerChange is probably the most prevalent operator in the U.S. Based in Lansdowne, Va., InnerChange's programs, which last about 18 months, revolve around Christian religion services, Bible study and prayer, substance abuse education, cognitive skills development, mentoring and follow-up after release.
The nation's first InnerChange program was launched in 1997 for men in the Carol S. Vance Unit near Houston. It was a joint venture with Chuck Colson's Prison Fellowship (the parent of InnerChange) and the Texas Department of Criminal Justice. According to an article in www.ScienceBlog.com (August 2013), currently, there are eight InnerChange programs (three for females), which operate in Arkansas, Kansas, Minnesota, Missouri and Texas.
Studies and reviews of programs such as InnerChange are mixed, although they lean toward the positive.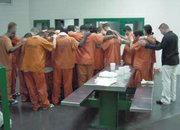 The upside
Florida's department of corrections is a strong advocate for what state officials call "character-based" or faith-based programs.
According to Misty Cash, deputy director of communications for the Florida Department of Corrections, each one of the state's 55 facilities has some elements of the faith-based programming available, while the operations at six are fully character-based.
"We are always looking to broaden our faith-based program," said Cash, who admits that while Florida is still developing a tracking system, there are statistics that lean toward showing that the program works.
"As a general rule, one of out every three prisoners set free comes back … however, since we've been utilizing the character-based programs, that number has dropped for us, and those who have gone through the program have committed about 28 percent fewer infractions than comparable inmates elsewhere," Cash explains.