CAAM gala helps fund the future
L.A. legend, Carmen De Lavallade, among honorees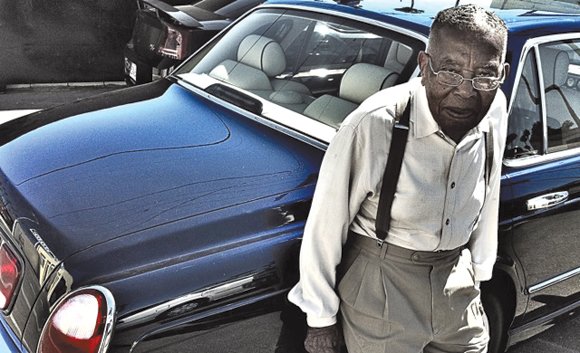 This is the time of year that challenges Charmaine Jefferson to be at her creative best. As executive director of the California African American Museum (CAAM), Jefferson knows that how much money the partially state-funded cultural facility raises Saturday during its annual gala will depend in great measure on how artfully she can coax donors to part with their hard-earned dollars and put them into the museum's coffer.
It will also depend on the quality of programming at the gala. That is why this year, Jefferson has reached out to a Los Angeles legend to serve as one of the key honorees of the eighth annual gala—"An Artful Evening at CAAM.
That legend, dancer/actress and singer Carmen De Lavallade—a product of Jefferson High School, which itself has nurtured and produced more than its s share of notables—will be recognized with a lifetime achievement award in dance/choreography and acting along with her long-time partner and husband Geoffrey Holder.
"I'm very excited about coming back to L.A.," said De Lavallade during an early-morning telephone interview. "I'm an L.A. native, born and raised," added the dancer who, even in her 80s fit the conversation around her work schedule.
Despite her long absence and the racism she sometimes faced during her career in the City of Angels, De Lavallade's pride in her hometown—particularly her roots at Jefferson High—is quite evident.
"I did a performance in the cafeteria at Jefferson," remembers De Lavallade, trailing off for a moment caught up in the pleasant memory. "Ronald Gaffney and I were on stage, and I was in this short silk kimono doing this crazy ballet. All my friends still talk about it."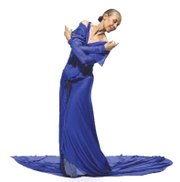 And then there was her trek in the 1950s from Jefferson High "all the way to Melrose Avenue" as she described it, to take classes from dance impresario Lester Horton. At the time, his Melrose Avenue company was cutting-edge because it featured an interracial cast of performers at a time when this was a no-no.
It was during this period that De Lavallade said she learned how important it was to learn your craft and to be open to opportunities.
In her case, opportunities included starting out as a dancer. It also included studying painting, acting, music, set design and costuming, as well as ballet and other forms of modern and ethnic dance. She studied dancing with ballerina Carmelita Maracci and acting with Stella Adler.
In 1954, she left Los Angeles for New York to work with another former L.A. stand-out, Alvin Ailey; she made her Broadway debut partnered with Ailey in Truman Capote's "House of Flowers."
De Lavallade's acting career also paired her with Harry Belafonte and Bill Cosby, and she even appeared on the Ed Sullivan Show with Pearl Bailey.
She was also part of the Yale University School of Drama as a choreographer and performer-in-residence in 1970. Meryle Streep and Henry Winkler were among her students.
In addition to honoring De Lavallade at the gala, Jefferson said the museum will open an exhibit on Nov. 21 that will view through May 2014 and will recognize "a lifetime of extraordinary achievements" she and Holder have garnered.