Lamar Odom pleads not guilty in DUI case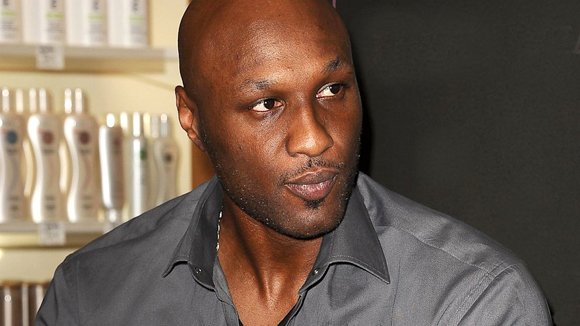 VAN NUYS, Calif. — Former Laker and Clipper forward Lamar Odom pleaded not guilty today to a misdemeanor count of driving under the influence stemming from his August arrest in Studio City.
Odom did not appear in court for the arraignment at the Van Nuys Courthouse. His attorney, Richard Hutton, entered the plea on his behalf. A pretrial hearing was scheduled for Nov. 8.
The DUI charge against the 33-year-old athlete includes an allegation that Odom refused to take a chemical test.
Odom was arrested Aug. 30 after his SUV was spotted weaving on the eastbound Ventura (101) Freeway, according to the California Highway Patrol. He was pulled over just before 4 a.m. as he exited the freeway on Coldwater Canyon in Studio City.
According to the CHP arrest report, Odom was driving his white Mercedes-Benz SUV in a "serpentine manner at 50 miles per hour" and showed "objective signs of intoxication and was unable to perform field sobriety tests as explained and demonstrated."
Odom was arrested on suspicion of driving under the influence of alcohol and/or drugs and taken to the jail at the Los Angeles Police Department's Van Nuys station. CHP West Valley spokesman Officer Leland Tang said Odom refused to take either a blood or breath test.
"Because he refused both tests, we took his license and gave him a form stating that his license was automatically suspended for the next year. That goes into immediate effect," Tang said.
"That's also the law across the board in California. Whenever someone gets a driver's license in this state, they also agree to take a chemical test if they are ever stopped for suspicion of driving under the influence. And you forfeit your license for a year if you don't take the test."
Since Odom refused the test, "we don't know what might have impaired his ability to drive," Tang added.
Odom has been making headlines in recent weeks over reports of troubles in his marriage to Khloe Kardashian and allegations of drug addiction. Odom and Kardashian were photographed together Tuesday in an SUV — driven by Kardashian
— en route to visit her mother, Kris Jenner, who had just announced her separation from husband Bruce Jenner.
Odom remains free on $15,000 bail, which was posted about 4 1/2 hours after his arrest.