Investigators seek possible victims in attempted kidnapping attempts
City News Service | 10/8/2013, 12:34 p.m. | Updated on 10/8/2013, 1:01 p.m.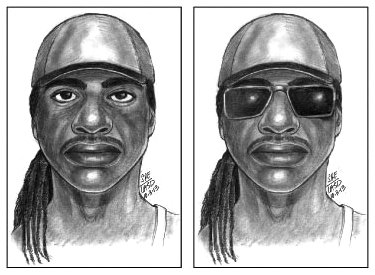 Parolee, Ashley Price, was charged today with trying to kidnap two teenage girls within 15 minutes of each other in Compton.
COMPTON, Calif. — A 35-year-old parolee being held without bail for allegedly trying to kidnap two teenage girls in Compton was scheduled to be arraigned today as investigators searched for other possible victims.
Ashley Price, 35, was arrested Friday and booked on suspicion of attempted kidnapping in connection with crimes that occurred last Tuesday, according to a Los Angeles County Sheriff's Department statement.
A girl told authorities that a man driving a maroon 1993 Chevrolet Camaro with a T-top exited the vehicle, grabbed her and began dragging her toward his car about 7:20 a.m. on Oct. 1 as she walked to school near Atlantic Avenue and Compton Boulevard, officials said.
A woman in a new gray Dodge Charger saw what was happening, stopped and pulled the man off of the girl, deputies said. He then fled in the Camaro, they said.
Another attempted abduction of a girl on her way to school occurred about 15 minutes later and two miles to the west on Compton Boulevard, authorities said. The victim was able to get away and run to her residence, they said.
Detectives, who believe there could be other victims, asked anyone who has had a similar encounter to call them. They also want to talk to the woman who was driving the gray Charger. Detective Cynthia Sanchez can be reached at (310) 605-6532.
Price was scheduled to be arraigned in Compton Superior Court this morning. He is being held without bail because he had been on parole for a conviction in San Bernardino County, according to the sheriff's department.