Dodgers seek series-clinching victory tonight against Atlanta Braves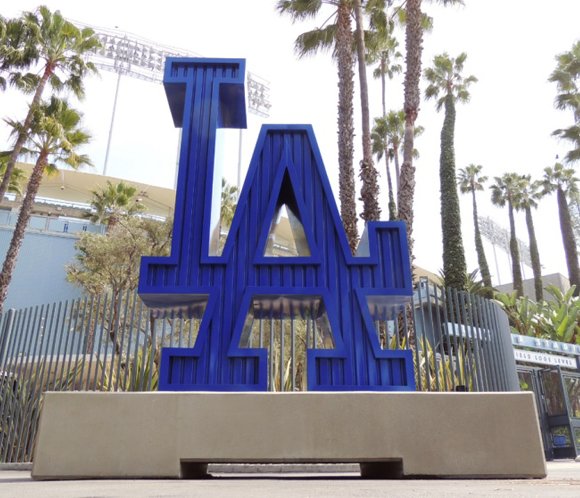 The Los Angeles Dodgers will try to wrap up their National League Division Series against the Atlanta Braves tonight at Dodger Stadium.
The Dodgers took a two games to one lead in the best-of-five series Sunday with a 13-6 victory at Dodger Stadium, equaling the franchise record for runs in a postseason game set in Game 2 of the 1956 World Series when the team was located in Brooklyn.
Ricky Nolasco will start on the mound for the Dodgers, facing Freddy Garcia in a matchup of right-handed pitchers acquired during the season.
Nolasco was acquired by the Dodgers in a July 6 trade with the Miami Marlins and Garcia was obtained in an Aug. 23 trade with the Baltimore Orioles.
Nolasco will be making his postseason debut. Garcia has made 10 postseason starts with a 6-3 record.
A victory tonight would allow the Dodgers to avoid a decisive Game 5 of the series Wednesday at Atlanta's Turner Field.
All auto and stadium gates will open at 3:30 p.m. The Dodger Stadium Express will operate starting at 3:30 p.m. from Union Station to Dodger Stadium.
The team is encouraging fans to arrive early, carpool and use public transit for the sold-out game, whose first pitch is set for 6:37 p.m. Pregame ceremonies will begin at 6:15 p.m., and former Dodger star first baseman Steve Garvey will throw the ceremonial first pitch.
Drew Drysdale, a daughter of the late Hall of Fame Dodger pitcher Don Drysdale, will sing the national anthem.
The Veteran of the Game is U.S. Army Lt. Col. Keith Walters of Monterey Park. The West Point graduate has been stationed at Fort Lewis in Washington state, Fort Carson in Colorado and Camp Casey in South Korea. He has served combat tours in Iraq and Afghanistan.
Walters now serves as an Army research fellow at the RAND Corp. He has received two Bronze Stars, plus three Purple Hearts for wounds suffered in Iraq and Afghanistan.
The Dodgers pounded out 14 hits off six Braves pitchers Sunday, including three each by Hanley Ramirez and Yasiel Puig while Carl Crawford and Juan Uribe both hit home runs.
Chris Capuano pitched three innings of hitless relief for the victory before a crowd announced at a season-high 54,646.
"By the time we got to him, it felt like it was a long game already," Dodger manager Don Mattingly said of Capuano, who entered the game in the top of the fourth inning with the Dodgers leading 6-4. "Cappie was the key to settling that game down."
Atlanta starter Julio Teheran took the loss, allowing six runs and eight hits in 2 2/3 innings.
"He just let some balls out over the plate and made some mistakes," Braves manager Fredi Gonzalez said. "And with this club, if you do that, you're gong to look down at a gas tank with a lighted match."
 Crawford's three-run homer in the second inning gave the Dodgers a 4-2 lead. Atlanta combined singles by Justin Upton, Freddie Freeman and Evan Gattis for two runs in the third, tying the score, 4-4.