Kaitlyn Hunt pleads no contest; Elderly couple charged with murder; Paul Oliver commits suicide
National news headlines for the week of September 30, 2013.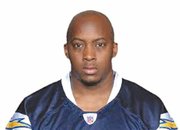 Georgia
Former NFL defensive back Paul Oliver, who committed suicide last week in his Georgia home, shot himself in the head in front of his wife and two young sons, the police report on the incident said. The report, obtained by CNN, said Oliver, 29, was depressed about the end of his career and marital issues. He hadn't played pro football since the 2011 season. "Paul has been somewhat depressed over being released, and ending his professional football career," his wife, Chelsea Oliver, told police in the report. She also said the couple had been having problems. Her husband was unhappy with their relationship, she said, and had started talking about a divorce. Chelsea Oliver told Cobb County Police that her husband, who played six seasons in the NFL with the San Diego Chargers, had made statements in the past about wanting to end his life. But, the report says, "He was never specific and the police have never been called regarding any suicide threats or attempts."
Louisiana
A hurricane watch is in effect for parts of the U.S. Gulf Coast after Tropical Storm Karen formed in the southeastern portion of the Gulf of Mexico, the National Hurricane Center said Thursday. A hurricane watch covers the area from Grand Isle, La., east to Indian Pass, Fla., where the center of the storm is expected to arrive Saturday, according to forecasters. "Karen is expected to be at or near hurricane strength on Friday," according a center advisory. The storm prompted the Federal Emergency Management Agency (FEMA) to recall some its workers, furloughed during the government shutdown, and reactivate its Hurricane Liaison Team at the National Hurricane Center in Miami. FEMA officials in the Atlanta and Denton, Texas, offices are monitoring Karen. A tropical storm watch is in effect from west of Grand Isle to Morgan City, La., an area that includes metropolitan New Orleans, Lake Maurepas and Lake Ponchartrain.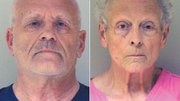 Missouri
Alice and Gerald Uden seemed the typical family to outside observers. They raised two children in rural Missouri, kept to themselves and attended church regularly. Even their next-door neighbors had little clue of the deadly secrets investigators say were kept buried. But this week the Udens, both now in their 70s, have been charged in slayings in cold cases dating back more than 30 years. Now the elderly couple have been charged with killing their ex-spouses in separate, chilling incidents. Gerald Uden has also been charged with the murder of his ex-wife's two children, who were 10 and 12 when they died in 1980, authorities said. Authorities in Christian County, arrested the couple, who are now in jail awaiting extradition to Wyoming, where the alleged killings took place. Alice is suspected of killing her ex-husband, Ronald Holtz in late 1974 or early 1975, when he was 25 years old. She was arrested Thursday and charged with one count of first degree murder. She allegedly told an unnamed witness years ago about shooting her husband in the back of his head while he slept, according to a court affidavit.
Compiled By Juliana Norwood. CNN News Wire contributed to this report.