Blueprint for the ultimate haunted house — Victorian style
Victorian homes have developed a spooky reputation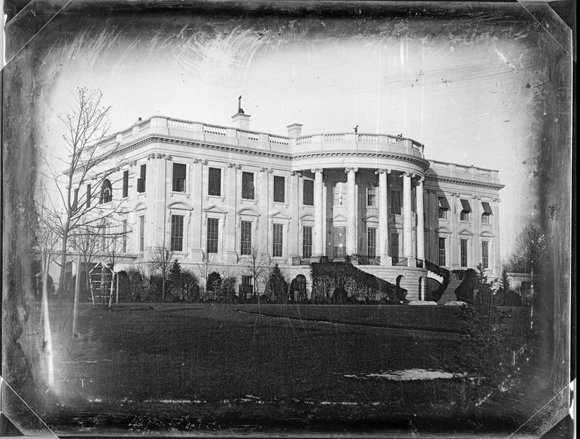 By the 1840s and '50s, stories of ghostly communiques were making headlines in newspapers around the country. Through seances, self-proclaimed "spiritualists" sought wisdom and advice from the dearly departed. They were, for the most part, progressive middle- to upper-class people, Carroll said, who owned fine homes that might still be standing today.
Legend has it that Winchester rifle heiress Sarah Winchester was haunted by the deaths of her child and husband when she sought guidance through a spiritualist. She went on to build a sprawling Victorian home in San Jose, California, perhaps under the guidance of a medium — or perhaps because she was an enormously wealthy widow with a home-building hobby. Either way, the home — now a tourist attraction — became an architectural testament to turmoil.
In the years Winchester was building, there was nothing farfetched about ghost stories or the idea that houses could be haunted, said Carroll, the history professor.
"Back in those days, religious belief — especially the physical reality of the afterlife — was more widespread than it is today," Carroll said. "There was no reason for these folks to deny or disbelieve that spirits actually existed."
Of course, Queen Anne and French Second Empire-style houses didn't start off sinister.
"At the time they were built, they were fashionable, trendy and modern," said Burns, the art historian.
But the taste for such houses vanished in the 20th century, she said, and elements of Victorian architecture gradually gained a dark aura. Few were wired for electricity, and they hardly suited modern tastes for light, efficiency and ease in cleaning.
People began to look at Victorian houses as unsanitary, gloomy and dark, Burns said. Even the architecture itself gained a mongrel reputation because of its appropriation of historical styles — Gothic, Roman, Greek — mixed together in what seemed like an incoherent and disorderly manner.
The South was especially susceptible to that attitude as once-grand Antebellum homes stood empty after the Civil War, dilapidated to the point of ruin. Loaded with architectural elements that had fallen out of style, Southern homes were "burdened by a history of violence, whether it was family violence or the violence of the slave system," Burns said.
"There's almost this wholesale rejection of the Victorian style, which is thought to be literally unhealthy for people because of the darkness and gloom," she said.
Pop culture helped to seal the deal on what seems spooky. Think of the home from "Psycho," and the dark room filled with bric-a-brac and rotting lace where Norman Bates' mummified mother sat, or the stately manors of "The Addams Family" or "The Munsters."
Even Walt Disney turned to the Southern Victorian to create the façade of Disneyland's famous Haunted Mansion. The wrap-around porches festooned with New Orleans-style wrought iron, massive columns and pediment and crowning turret recall the houses of the coastal South, Burns said. (Indeed, even that home is rumored to be the final resting place of a departed soul.)
So no matter how many haunted homes break from tradition, there's always something chilling about just the right spooky style.
"I love a Victorian house," Burns said. "It makes me wonder where the bodies are buried."
Ann Hoevel | CNN