Blueprint for the ultimate haunted house — Victorian style
Victorian homes have developed a spooky reputation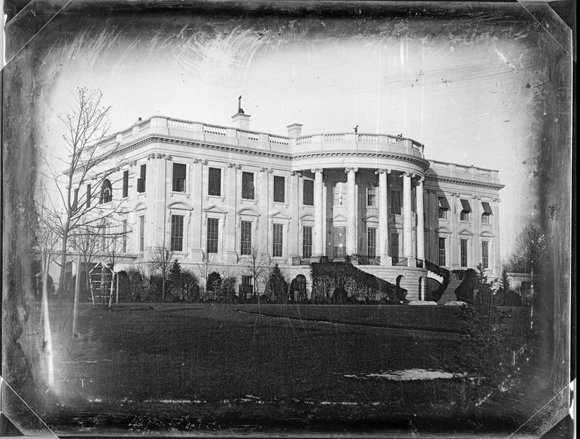 Ever the gentleman, nothing could stop William Gordon from escorting his wife, Nelly, on her greatest journey.
He lovingly watched their children crowd around their mother to say goodbye. Suddenly, Nelly stretched her arms, smiled as if she were a blushing bride, lay down on the bed and died.
Gordon, though, had died five years earlier. Legend has it that when Nelly, the mother of Girl Scouts founder Juliette Gordon Low, died in 1917, her husband came back to escort his wife to the great beyond. According to the Gordon family, the butler saw the late master walking down the stairs and out the front door of their stately Savannah, Georgia, home, appearing young, handsome and happy.
It's one of many ghost stories told around the city of Savannah, where centuries-old cemeteries and antique houses betray a bloody history of battles, fires, epidemics and storms — a supernatural tourist delight. Gordon Low was even born on October 31, 1860, on Halloween.
But Gordon Low's childhood home, a beloved Scouting destination, doesn't seem creepy at all.
Katherine Keena, the interim director for the Juliette Gordon Low Birthplace, is quick to mention its bright, happy feeling. The stone facade and double-staircase entry, blessedly shaded from the hot Georgia sun by oaks and hanging moss, looks like the destination for a grand ball, not a big scare.
"I always think of haunted houses being unwelcoming or scary," Keena said. "That's certainly not what this house is like."
So why have columns, turrets, widow's walks, mansard roofs and gingerbread trim of Victorian-styled houses — not to mention overgrown grounds, Spanish moss and cobwebs — become the hallmarks of spooky, sinister places?
To start, all those details signal that a house has history.
"With old houses of any style, especially those that have been in the same family for generations, more than likely, there will be legends," said Sarah Lea Burns, a professor emeritus from Indiana University's department of art history, who researches haunted houses. "These historic houses, especially the beautiful ones, embody what it is we feel that we've lost."
And they're a living reminder of a time when ghost stories took on greater meaning.
Early architecture in the United States drew on popular Georgian styles from England. As the country grew, neoclassical homes incorporated columns and pediments better known from ancient Greece, the bed of philosophy and political theater. Later still, American Victorian homes borrowed romantic architectural elements from Gothic churches of Rome and castles of Northern Europe.
As all those styles became fashionable, the early founding fathers were dying. Residents of a young America feared they were losing their sense of morality along with them, said Bret Carroll, an American history professor at California State University Stanislaus.
This national anxiety, along with a strong tradition of folklore and ghost stories, led to radical ways of thinking about the dead that rejected the limits of the scientific method. Some believed that spirits of the dead not only existed in our universe but were able to understand it better than the living.