Ray Charles receives stamp; Boeing tops NSBE 50; BET and TV One need interns
10/3/2013, midnight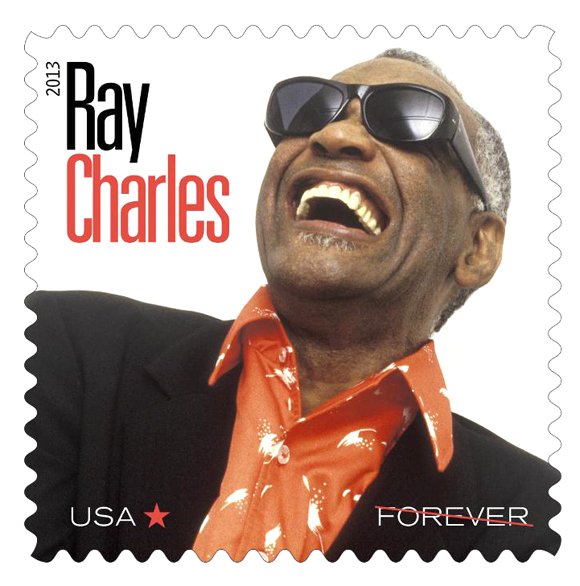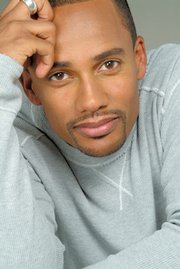 Missouri
A popular and influential collection of artwork featuring African leaders and rulers, 'The Great Kings and Queens of Africa,' was the inspiration for a unique leadership symposium at the Anheuser-Busch headquarters in St. Louis recently. The two-day symposium was designed to encourage its 30 Legends of the Crown Leadership Scholars by engaging them with the artwork, original artists, Anheuser-Busch executives and keynote speaker—actor and author, Hill Harper ("Letters to a Young Brother, Letters to a Young Sister"). The art collection—commissioned by Anheuser-Busch from 1975-2000—lives on because portions of it were donated to art galleries at six Historically Black Colleges and Universities (HBCUs), with the agreement that the collection will reunite annually at the Anheuser-Busch Legends of the Crown Leadership Symposium. The collection has been viewed by more than 40 million people and is valued at more than $1 million.
New Jersey
As Prostate Cancer Awareness Month came to a close, ProCure Proton Therapy Center in Somerset, announced that 150 prostate cancer patients have successfully completed proton therapy treatment, a precise radiation treatment for cancer without many of the short- and long-term side effects often experienced with standard X-ray radiation. Since Procure opened its New Jersey facility in March 2012, physicians have noted that a majority of prostate patients have learned about proton therapy through family, friends and independent research rather than via their primary care physicians or urologists. Word-of-mouth referrals have been particularly important within the African American community, since men in this group have a higher incidence of prostate cancer, as well as double the mortality rate from the condition than men in other ethnic groups.
Virginia
For the second consecutive year, The Boeing Company tops the National Society of Black Engineers' Annual Employer Preference ("NSBE 50") survey. As in previous years, collegiate members of NSBE reported the organizations where they would most like to work, and the information is compiled in the 2013 NSBE 50. Although the NSBE 50 has been relatively stable since 2012, there were some notable changes this year. The Boeing Company maintained the No. 1 spot, while Google pulled ahead of Apple to claim No. 2. The top 10 remained relatively unchanged: NASA moved up to 5, while GE fell from fifth to seventh place.
National
BET and TV One, the two largest Black-focused cable television channels, are looking for interns for the Fall 2013 season. Internships are available in career categories including media, communications, graphic design, marketing, public relations, and more. The BET Networks Internship program provides paid internships for both undergraduate and graduate college students at five different BETN locations. They are open to both undergraduate and graduate students interested in working in the media industry. During the spring, summer and fall, students will find internships that match their skills and career interests. Each internship lasts about 10 weeks. The TV One Internship Program offers internships to undergraduate college students in the fall, spring and summer interested in a career in the media. Internships provide real, practical work experience for students in the fields in which they are studying—marketing and sales, finance, legal, human resources, digital media, production or programming. For more details about the BET Internship program, visit: www.findinternships.com/2013/09/bet-networks-internships.html. For more details about the TV One Internship program, visit: www.findinternships.com/2013/09/tv-one-internship-program.
Compiled By Juliana Norwood.