No progress seen following White House meeting on shutdown
Democrats ask why they should have to choose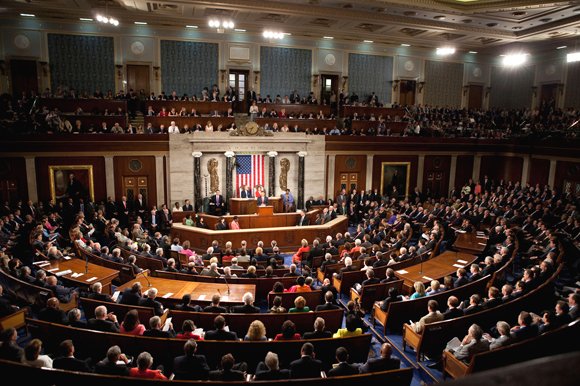 An initial effort Tuesday failed because the short-term proposals comprising a tiny portion of the overall federal budget lacked the necessary two-thirds majority support due to Democratic opposition.
But on Wednesday, the House did manage to pass—with majority support—bills to fund national parks, the National Institutes of Health and District of Columbia operations.
Obama has signaled he'd veto those measures should they reach his desk. That's unlikely given that Senate Majority Leader Harry Reid has dismissed the approach as "reckless and irresponsible."
Democratic Rep. Louise Slaughter of New York said the easiest solution was for the House to approve the spending proposal for the entire government sent over by the Senate, which lacks any of the anti-Obamacare provisions demanded by Cruz and his allies.
Congresswoman Janice Hahn of the 44th District said the federal government shutdown is needlessly disrupting people's lives. She also said that funding individual programs and departments is a matter of picking winners and losers.
"Fundamentally the people of the United States of America, if they deserve anything, deserve a government to be open, to be of the people, by the people and for the people," Hahn said.
"Why should we pick winners and losers? Everyone is a loser, when the government shuts down. Why don't we open the government so that everyone can get back to their lives," asks the San Pedro Democrat, who added that constituents facing an emergency as a result of the federal shut down, can call her office at (310) 831-1799 for possible help.
"Republicans are gambling with the American economy to make an ideological point," charges Congresswoman Maxine Waters of the 43rd District. "Each day this shutdown continues risks further irreparable damage to our financial system, our economy and our middle class."
Waters is particularly concerned about the financial impacts.
"Even a short shutdown threatens job creation, harms small businesses, and leaves families with uncertainty and instability.
"I am seriously concerned that a shutdown will cause additional delays in the already long overdue implementation of the Dodd-Frank Act. Furloughs at the Commodity Futures Trading Commission will undermine its ability to regulate the derivatives market–and will likely further postpone the release of several important derivatives trading rules. The Volker Rule, which seeks to end the reckless practice of banks placing high-risk bets with taxpayer dollars, could also be delayed."
Congresswoman Karen Bass notes: "Sadly, the shutdown is already threatening the most vulnerable people in our community. A spokesman for California's WIC program announced that an extended shutdown will cause significant problems for Special Supplemental Nutrition Program for Women, Infants, and Children (WIC) which helps feed more than 300,000 low-income Californian women and their children. I have also heard firsthand from federal employees who live in my district—many of whom are living paycheck to paycheck. Americans do not deserve—and can't afford—to lose pay while Republicans obstruct the government and make reckless, irresponsible demands.
"I am extremely frustrated that my Republican colleagues have decided that threatening health care and basic government services is more important than the mothers and infants who rely on WIC funding, more important than the 800,000 plus federal workers who are furloughed during a shutdown, and more important than expanding healthcare access for uninsured Americans. It's time for the Republicans to stop playing political games and start taking a responsible approach to governing."
First shutdown in nearly 18 years
Both parties have refused to budge from their visions for the budget and, beyond that, healthcare reform. The Democratic-led Senate, for instance, has rejected four separate House GOP spending proposals that would either delay or defund Obamacare—insisting that the Republican-led House pass a Senate approved measure to continue funding the government without add-ons or qualifications.
In addition to the government shutdown, the first since a 21-day stalemate during the Clinton administration some 18 years ago, also looming is the Oct.. 17 deadline to raise the debt ceiling. Obama and congressional leaders all say that no one wants the stalemate to spread to that issue, which could mean a U.S. default on debt payments. But no progress has occurred on finding a solution.
Tom Cohen | CNN