News in brief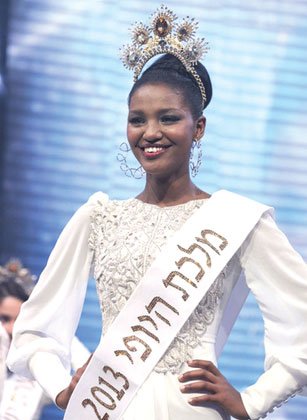 These findings are part of a report, "In School and On Track," issued Monday by Attorney General Harris in Los Angeles where statewide education, public policy and law enforcement leaders were convened to discuss this crisis and identify concrete solutions.
"The California Constitution guarantees every child the right to an education, yet we are failing our youngest children, as early as kindergarten," Attorney General Harris said. "These are children as young as five years old who are out of school, falling behind, and too many of them never catch up. This crisis is not only crippling for our economy, it is a basic threat to public safety. It's time for accountability and to craft real solutions at every level—from parents to school districts, to law enforcement—to solve this problem."
According to the report, elementary school truancy is at the root of the state's chronic criminal justice problems. According to the report, missing large amounts of school is one of the strongest predictors of dropping-out, even more so than suspensions or test scores. Annually, dropouts cost California taxpayers an estimated $46.4 billion in incarceration, lost productivity and lost taxes.
Other key findings from "In School and On Track":
In some California elementary schools, 92% of students were truant last year.
California school districts are losing $1.4 billion in funding due to truant students.
Solutions proposed from In School and On Track:
California must create a statewide system to collect student attendance records.
School districts must improve the way truant students are monitored.
School administrators must meet with parents or guardians immediately when a child is truant.
Law enforcement must focus on early, positive intervention to empower parents and students.
Parents must be held accountable, including prosecution in the most severe cases.
•
Monday the American Civil Liberties Union of Southern California celebrates the nine-year anniversary of the historic Williams settlement with the release of a report, "Williams v. California: Lessons From Nine Years of Implementation." The report examines the continuing impact of Williams, a class action lawsuit filed in 2000 by the ACLU, Public Advocates, and other civil rights organizations, along with the law firm Morrison & Foerster LLP, on behalf of public school students in California. The case argued that the state and its agencies were denying thousands of students their fundamental right to an education by failing to provide them with the basic tools necessary for a student to learn: clean, safe and functional school facilities; enough textbooks for all students; and teachers who are trained and qualified for the classes and students they teach.
The findings, based on data from the lowest-performing 30 percent of California schools, reveal that the standards and accountability systems established by the 2004 Williams settlement have significantly improved conditions in schools throughout the state. Specifically, the report finds that:
More schools have teachers who are qualified for the classes and students they teach. In 2005-2006, 29 percent of teachers in California's low-performing schools were misassigned, according to the California Commission on Teacher Credentialing. By 2010-2011, that figure dropped to 13 percent. The improvement is largely attributable to increased efforts to ensure English Learner students are taught by appropriately trained and assigned teachers.
School facilities are reportedly cleaner, safer and more functional. In the first four years of Williams implementation, county offices of education found 11 to 13 percent of low-performing schools had unsafe facility conditions. By 2012-2013, that figure dropped to 4 percent, even as most school facility officials expressed strong concerns about the future impact of disinvestments in facilities maintenance.
More schools provide sufficient instructional materials and textbooks. In 2004-2005, 19 percent of low-performing schools did not have enough textbooks to go around; by 2012-2013, only 5 percent of schools in this category lacked sufficient textbooks. Overall, more than 215,000 new textbooks and instructional materials have been distributed to students in low-performing schools across the state, after problems with missing or inadequate materials were identified through Williams site visits.