Man sentenced to death for shooting that killed two at Metro Blue Line station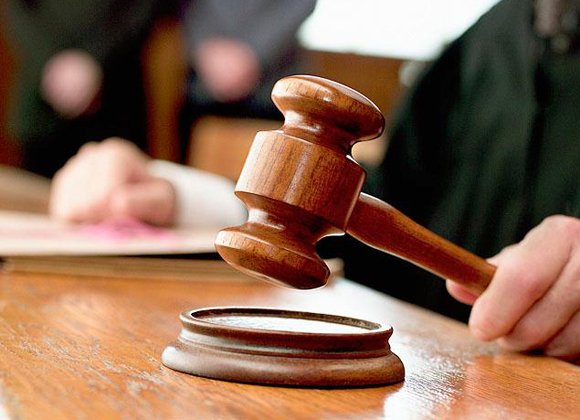 LOS ANGELES, Calif. — A 48-year-old man was sentenced today to death for opening fire during a gang dispute at a crowded Metro Blue Line station in Compton, killing two people and injuring three others.
Just before Los Angeles Superior Court Judge Larry Paul Fidler pronounced the sentence, Ronald Earl Brim said he felt "sorry for everybody that got hurt at the train station" on Sept. 23, 2008, but maintained his innocence.
"I'm not the man who pulled the trigger," he said.
"The jury disagreed. I disagree," responded the judge, who had earlier denied an automatic motion to reduce the jury's recommendation of death to life in prison without the possibility of parole.
Brim was convicted in July 2012 along with co-defendant Leo Lloyd Adams, 31, of first-degree murder for the slayings of DeBruce Smith, 20, and Terry Dozier, 24, along with the attempted murders of three bystanders who were struck by gunfire.
Jurors also found true the special circumstance allegations of multiple murders and murder to further the activities of a criminal street gang, and found that Brim had discharged an assault rifle during the crime.
Adams — who is set to be sentenced this afternoon — is facing life in prison without the possibility of parole.
A third defendant, Richard Roberson, who was 17 at the time and is now 22, is still awaiting trial.
Deputy District Attorney Charles Chaiyarachta told jurors during the trial that Roberson was initially involved in an argument with two other men who left the station at 275 N. Willowbrook Ave. before Brim and Adams arrived.
Brim opened fire with an assault rifle, with Smith struck twice in the back and neck by gunfire and Dozier struck once by a round that entered his back, the prosecutor said. Three other people, including a woman who was waiting with her child, were also hit by gunfire.
Deputy District Attorney Catherine Chon told jurors during the penalty phase of Brim's trial that the shooting occurred at a crowded station "when people are feeling safe" in broad daylight.
Brim fired at least a dozen shots from an assault rifle with armor-piercing bullets, she said, noting that both murder victims were shot in the back as they tried to run for their lives.
One of Brim's attorneys, Geoffrey Pope, said it was an "ugly case" and that Brim has "led an ugly life." He assured jurors that his client would die behind bars, telling them "it is not necessary to kill them."
But the judge said he agreed with the jury's August 2012 recommendation that Brim be sentenced to death, saying that "the weight of the evidence clearly supports the jury's verdict of death."
Fidler said the shooting was carried out to "uphold the status of the gang," and noted that Brim had a prior conviction for voluntary manslaughter involving a December 1989 killing.
Smith's father, Bruce, said getting the phone call that his son was dead "ripped me apart."
"I don't want (any) other family to feel the pain that I'm feeling now," he said. "I don't hold (any) grudge toward them because justice is being served."
Carmen Flores Guerrero said in a statement read in court by a Spanish interpreter that she told her mother to "stoop down" but that her mother — who has since died of what the coroner determined are unrelated causes — ran instead and was shot twice.
'I'm not going to be well until these people are punished," she said.
Adams' oldest brother, Ronald Adams Jr., described his brother as his "rock" and said he still believes his sibling was wrongly accused.
"My brother is not an evil person. He is not ... My brother is far from the devil that some would make him seem to be," he said, describing him as "one of the kindest people I know."
Terri Vermeulen Keith | City News Service