Suzanne Malveaux hosts 'The Root 100', Three Teens arrested for 'knockout' game; Jakie Robinson Foundation welcomes new boardmembers
African American news for the week of Nov. 25, 2013.
California
As part of its ongoing commitment to cultural diversity and responsible banking, and in celebration of Black History Month, Union Bank has partnered with KCETLink seeking nominations for outstanding African American men and women in Los Angeles and surrounding regions for the Local Heroes Awards. Of the nominated local heroes who are providing leadership and making significant contributions to improve and enrich the lives of others, two will be chosen and honored with video profiles on KCETLink during Black History Month and as part of a year-end celebratory event in 2014. Nomination forms are available via KCETLink's website at: http://www.kcet.org/socal/local_heroes/bhm-nomination-form.html
Georgia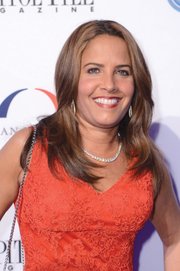 Hosted by Emmy-winning television journalist and CNN anchor Suzanne Malveaux and featuring first-hand interviews by political strategist/writer/commentator Jamal Simmons, ASPiRE's original weekly series "The Root 100," an annual list of 100 of the most influential African American innovators of the next generation, returns for a second season this week. The premier will explore the lives and groundbreaking accomplishments of 24 of these dynamic men and women. The season premiere spotlights "The Vanguards" including Grammy Award-winning artist John Legend, ASPiRE's "Exhale" co-host and director/writer/actress Issa Rae and Chairman and CEO of Uniworld Group Monique Nelson. Subsequent episodes through Dec. 18 will focus on "The Progressives," "The Champions" and "Empowering Spirits."
Florida
Dec. 1 is globally recognized as annual World AIDS Day, and the Jessie Trice Community Health Center (JTCHC) will host a health fair in support of this observance. The event takes place on Saturday, Dec. 7 from 10 a.m.-2:30 p.m. at Olinda Park, located at 2101 NW 51st St., Miami. The HIV/AIDS crisis has especially impacted south Florida's minority communities. According to the Florida Department of Health, a reported 98,530 persons were living with an HIV diagnosis in 2012. Blacks accounted for 49 percent and Hispanics 20 percent of those cases. JTCHC recently hosted a health discussion with representatives from the Kaiser Family Foundation and health policy journalists from across the country. This session was part of Kaiser's series of national site visits looking at the way different states are implementing the Affordable Care Act. The goal was to provide the invited group of journalists with an in-depth grasp of the different approaches, perspectives and challenges, and to help their reporting on these issues.
New Jersey
Three teens from Jersey City were recently arrested for murder after they allegedly sucker-punched a homeless man, killing him with just one hit while playing a dangerous new game called "Knockout." The teens reportedly followed 46-year old Ralph Santiago down a street back in September, and one of them suddenly punched him in the back of his head. Santiago immediately collapsed onto an iron fence, and later died due to a broken neck which was wedged between two posts. The whole incident was captured on camera and local police released the video to the media, forcing the boys to turn themselves in. They are currently being held at the Hudson County Youth Detention Center without bail. Knockout, also known as knockout king, is a violent game played by teenagers where they attack an innocent person with the goal of "knocking" him/her out in just one punch. The game has resulted in very serious injuries and deaths, and many teens have been sentenced to life in jail after facing murder charges.