Nonprofit founder honored as Champion of Change
Daphne Bradford among 10 invited to the White House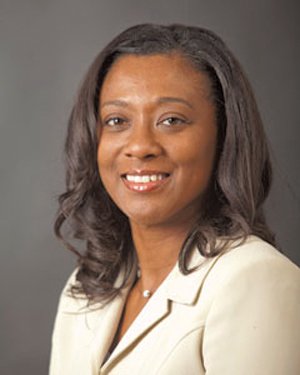 The founder of a nonprofit organization dedicated to preparing Los Angeles high school students for college and careers will be among 10 educators honored at a White House ceremony Thursday.
Daphne Bradford, who founded Mother of Many in 2006 and is its president, will be honored for taking creative approaches in using technology to enhance learning.
Mother of Many describes its goal as seeking to "bridge the digital technology and STEM career divide," referring to science, technology, engineering and mathematics, in an attempt to close the achievement gap in schools where underserved students are challenged by below-standard access to Internet connectivity.
Bradford has taught students how to publish digital books, produce a cooking show and develop healthy-eating apps. She has also taught Los Angeles Unified School District teachers how to integrate technology into their classrooms and been recognized for her work by Apple and Microsoft.
The ceremony is part of the Obama administration's Champions of Change program, which was created as an opportunity for the White House to feature individuals, businesses and organizations doing extraordinary things to empower and inspire members of their communities.