NAACP interim not interested in permanent position
Believes gender does matter
11/21/2013, midnight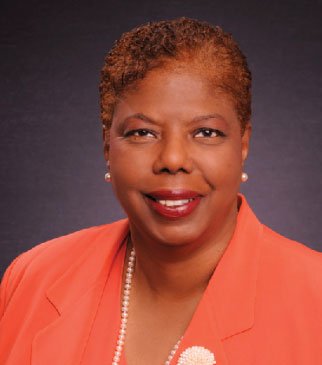 With increasing buzz about the possibility of a woman becoming the next president/CEO of the NAACP, both the woman in the interim position and the current chairman have declared they have no interest in the permanent job.
"Absolutely, positively, emphatically no," said Interim President/CEO Lorraine Miller answering whether she is interested in the permanent position. "Doing this now is not something in my career upon my retirement," she said. She said she was assured it would be brief interim. "That's why I decided to do this."
Chairman Roslyn Brock, who is currently leading the search for a successor for outgoing President Ben Jealous, has declared her non-interest with equal fervor.
"I have no interest in the position of president/CEO of the NAACP. The chairman of the NAACP national board of directors is and has always been the highest position in the NAACP. The national board of directors of the NAACP hires the president/CEO to be the chief spokesperson and public face of the organization," Brock responded in an e-mail.
As the organization continues its national search, Miller–known widely as a trailblazer, says she sees her role as a delicate balancing act of sorts.
"I have a vision of my own, some things that I want to do," said Miller, who served as the first African American clerk of the U. S. House of Representatives. "Part of what I believe I've got to do is figure out a balance between trying to be a placeholder and trying to be a change agent, because a new person coming in has the right to shape the organization as they see fit. So, I don't need to break down any barriers."
Miller is accustomed to holding her own. The Fort Worth, Texas, native rose to the historic position of clerk of the House after serving U.S. Rep. Jim Wright, (D-Texas); in the Clinton administration; Congressman John Lewis; and House Speaker Nancy Pelosi (D-Calif.), who named Miller clerk of the House in 2007, a position she held until 2011 when the GOP took control of the House.
As a life-long NAACP activist, Miller has an equal balance of civil rights in her blood. She was elected as president of the D.C. chapter of the NAACP in 2004 and joined the national board in 2008.
"The NAACP knows the direction it's going in. What I hope to do is assure that our programs are being aligned with the strategic plan that our board and our branches have agreed to," she said, ticking off a few of her focuses as interim president:
Economic development: "We have got to make sure that jobs, training, and education are available–not only to our 1,200 branches, but to the people that we consider ourselves working for."
Health Care: "The reason we are in this fight is because 40 million Americans do not have healthcare … There are so many health problems in our community that we've just got to take a stand and get people involved in trying to improve their quality of life so that the emergency room in the hospital is not the first (place) of choice (for illnesses) . . . that can be preventative."