Michigan woman shot
Detroit-area man charged with murder in woman's porch death
Jason Hanna and Leigh Remizowski | 11/21/2013, midnight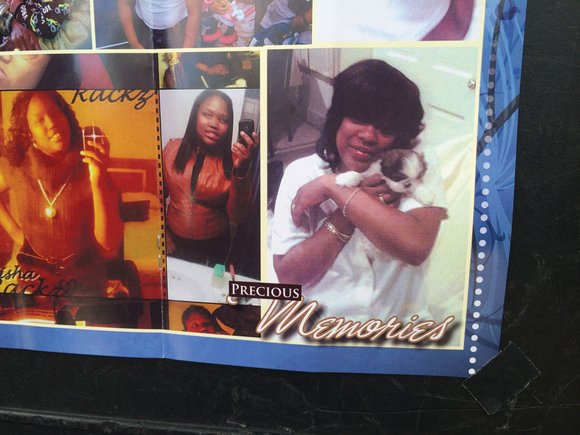 (CNN)—A Detroit-area man who claimed he accidentally shot and killed a 19-year-old woman he thought was breaking into his home was charged Friday with second-degree murder, after days of pressure from her relatives seeking an arrest.
Theodore Paul Wafer, 54, also was charged with manslaughter and possession of a firearm in the commission of a felony in the Nov. 2 shooting of Renisha McBride, who authorities say was intoxicated and possibly disoriented following a car crash before Wafer shot her on his Dearborn Heights porch.
His next court hearing is scheduled for Dec. 18.
McBride was unarmed and there was no evidence of a break-in, so Wafer—who authorities say shot McBride from behind a closed, locked screen door —cannot lawfully claim he needed to shoot her to stop an imminent threat, Wayne County Prosecutor Kym Worthy told reporters Friday.
"I am saying we do not believe he acted in lawful self defense," Worthy said.
Gerald Thurswell, an attorney for McBride's family, hailed the charges, saying he believes the evidence points to murder, but that a jury could go for manslaughter if it disagrees.
Either way, he said, Wafer was in the wrong.
"She was intoxicated. She may have been boisterous. She may have been loud .... (But) this man had absolutely no justification to take a shotgun and blow her head off," Thurswell said Friday, not addressing Wafer's explanation to police that the gun discharged accidentally.
McBride's father, Walter Simmons, told reporters Friday he was thankful for the charges against "this monster that killed my daughter." Her mother, Monica McBride, dismissed notions that the shooting was accidental.
"You did no accident. You took a life, and you took a beautiful life that was starting to blossom into a beautiful woman," Monica McBride told reporters, addressing Wafer, who was in custody elsewhere.
Wafer was arraigned on the charges Friday afternoon, and he was being held on bail set at $250,000.
The crash and the shooting
The charges were the latest chapter in a case that received national media attention, when McBride's family complained Wafer, who is White, wasn't immediately arrested and charged in the young Black woman's death. They contended she might have been seeking help when she approached his home.
Authorities said McBride, of Detroit, drove into a parked car in the city around 1 a.m. After her death, tests determined her blood-alcohol level was 0.218 percent—nearly three times the 0.08 percent legal limit for drivers in Michigan, the Wayne County Medical Examiner's Office said.
Witnesses said she left on foot, bloodied and disoriented, Worthy said. McBride ended up on Wafer's porch in neighboring Dearborn Heights at least a couple hours later that morning.
Wafer told investigators he thought McBride was breaking into his home, and that the shotgun accidentally discharged when he investigated, police said.
After 911 was called at 4:42 a.m., the unarmed McBride was found dead with large shotgun wound to her face, Worthy said.
Investigators believe Wafer, standing in his home, opened the main door and shot the gun through a closed and locked screen door, Worthy said.