Woman arrested for ramming her car into gate of Stephen Sorenson Park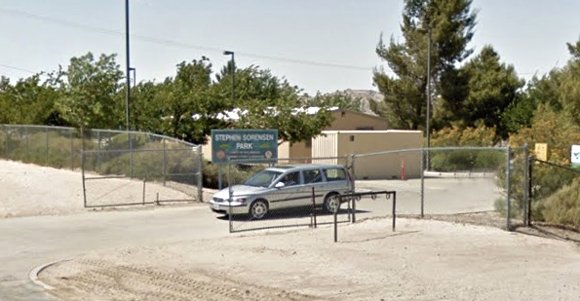 PALMDALE, Calif. — A Palmdale woman was arrested today on suspicion of felony vandalism for allegedly ramming a car into the gate at Stephen Sorenson Park in Lake Los Angeles, causing about $2,000 in damage, and then abandoning the vehicle in a flood control channel.
Shannon Irene Gonsalez, 41, was taken into custody as she walked out of her apartment near 11th Street East and 10th Place East, said Paul D. Schrader of the sheriff's Parks Bureau.
She was booked at Lancaster Sheriff's Station, with bail set at $20,000, in connection with the vandalism that occurred on Aug. 16, he said.