LA Controller releases latest city salary, spending data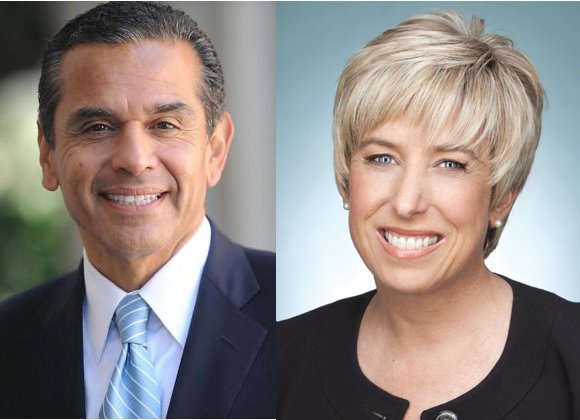 LOS ANGELES, Calif. — The second set of data released online on Los Angeles city revenue and spending provides more details about legal settlements, including the payment of more than $30 million in October 2012.
An update made Monday to Controller Ron Galperin's "Control Panel LA" website, which was unveiled last month at https://controllerdata.lacity.org, includes information on the city's revenue and spending as of October, and payroll information as of the end of September.
The update includes more details about liability claim payments the city made during the past three fiscal years. The website previously lumped together several settlement payments into one, reporting that the city paid $108.7 million since June 2011, but without providing information about where each individual payment went.
In the update, each payment is shown individually, and can also be organized by month and fiscal year.
Since July 1, the city has paid $19.7 million in legal settlement costs in amounts ranging from $35 to $2.5 million. In most cases, the data shows which law firms were paid and when.
A monthly breakdown of the legal settlement payments shows the city paid more than $30 million in October 2012. The City Council that month approved $31.5 million to settle a lawsuit related to the upgrade of the Hyperion Treatment Plant. The largest chunk, $14.2 million, went to contractor Dillingham-Ray Wilson, J.V.
The update also shows newly elected Mayor Eric Garcetti was paid $50,607 for his first three months on the job.
Antonio Villaraigosa, whose second and final four-year term as mayor ended June 30, was paid $9,591.29 during the July-through-September period.
The payment was actually Villaraigosa's paycheck for his last two weeks on the job, according to the controller's office. Other outgoing officials, such as former Controller Wendy Greuel, also received their last paychecks after they left office.
The first wide release of accounting data on Galperin's website last month only showed salaries up until the end of June, before Garcetti, Galperin and City Attorney Mike Feuer took office July 1.
As in the first data release, the names of city employees and elected officials are not included next to their salary and payroll information. While most of that data is public information, the controller is still weighing some safety and legal issues tied to releasing some of it, his office said.