Convicted sex offender sentenced for kidnapping 17-year-old girl in Palmdale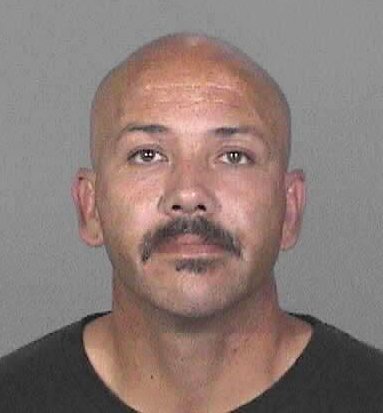 LANCASTER, Calif. — A convicted sex offender was sentenced today to 30 years to life in state prison for kidnapping a 17-year-old girl in an attack thwarted by sheriff's deputies after a good Samaritan's 911 call.
Richard Henry Stine, 39, pleaded no contest Oct. 28 to one count of kidnapping to commit robbery and admitted that he had two prior strike convictions for forcible rape and kidnapping in 1999.
Stine approached the girl at around 8 a.m. Aug. 2 as she walked near 30th Street East and Palmdale Avenue, according to a sheriff's deputy. She told investigators that Stine ordered her to keep walking or he would shoot her, authorities said.
A good Samaritan called 911 after noticing the girl waving her arms in an attempt to gain attention before she was forced behind a church and out of view, according to the deputy.
The teenager broke free from Stine and ran toward the deputies as they responded, authorities said.
Stine, who was on active parole and wearing an ankle monitor, surrendered immediately to sheriff's deputies dispatched to the scene, authorities said.