DEHSART educates Palmdale residents about recycling
Talk will explore turning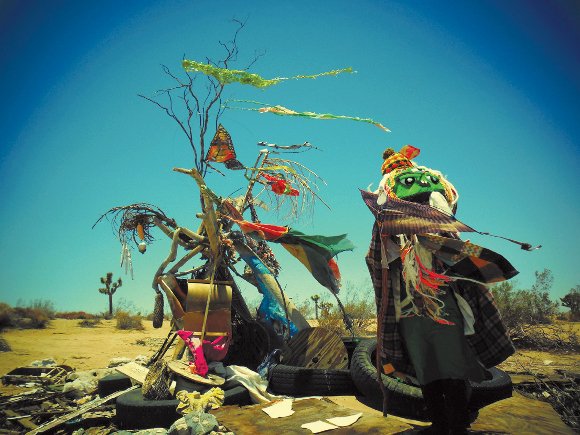 The Palmdale City Library will host Waste Management and DEHSART on Wednesday, Nov. 20, at 5 p.m., to talk about recycling and to demonstrate how DEHSART creates art out of recycled products. It is free and open to all ages, however space is limited.
"We're inviting everyone to come and learn about the importance of recycling," said Youth Services Librarian Lani Revell. "We are looking forward to hearing DEHSART share what and how they create their fabulous artwork, and to seeing some of the art they have created using recycled materials."
DEHSART, which stands for Desert Engagement: Hinder Swill Achieve Recycled Trash, combines prevention, awareness and outreach through artistic engagement and environmental education surrounding the issue of illegal dumping in the Antelope Valley region of Los Angeles County. Cultivating social connections, collective action and civic empowerment, the goal of DEHSART is to help transform the AV's landscape through small interventions of public art that will tell a story of environmental resources and inspire change in our ecosystem.
DEHSART is a project of Hinterculture—an arts collaborative launched by Karyl Newman, and Larissa Nickel—that reveals the outlying history, art, technology and business of the High Desert by mining sites for social, cultural and aesthetic meaning.
For more information on DEHSART, contact info@dehsart.com For more information on the Palmdale City Library, call (661) 267-5600, or visit www.cityofpalmdale.org/library.