Arrests made in theft of deputy property
Brother and sister being held on bail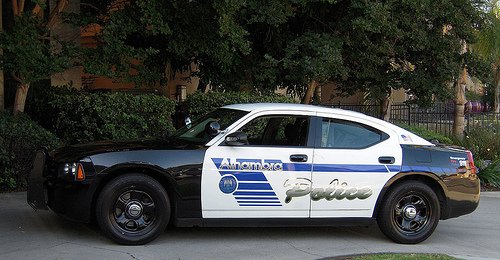 A man wanted for allegedly stealing badges, identification and personal belongings during a party for sheriff's deputies and their families at Raging Waters in San Dimas, was in custody this week.
Randy Sandoval, 19, was detained by Alhambra police on Monday, according to the sheriff's department. Police subsequently released him but he was detained again when police learned he was being sought for the Sept. 22 theft of the sheriff's deputies' property.
The water park was closed to the public that day. Authorities said two individuals stole two bags containing personal items and two sets of badges and identification.
Pictures and descriptions of the suspects were released on Oct. 17, resulting in the arrest of a 17-year-old girl, who was not named, deputies said.
Sandoval, an El Monte resident, was booked at the sheriff's Palmdale Station and held on $60,000 bail. His 28-year-old sister, Debbie Sandoval, was also arrested for allegedly being an accessory to the theft. She was booked into the Palmdale Station and held on $20,000 bail.