Melinda Williams stars in Christmas movie; Colgate Total launches 'Watch Your Mouth' campaign; Starz launches Encore Black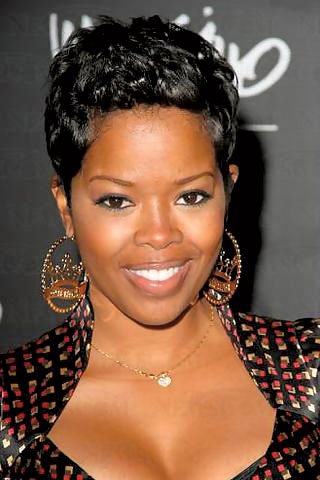 Maryland
Genetic factors in African Americans with chronic kidney disease (CKD) put them at a greater risk for end-stage renal disease (ESRD) compared to White Americans, according to a new study released in the New England Journal of Medicine. Researchers at Johns Hopkins University and the University of Maryland contributed data from two separate studies: the African American Study of Kidney Disease and Hypertension (AASK) and the Chronic Renal Insufficiency Cohort Study (CRIC). Both studies identified high-risk genetic variants in the gene that speeds up kidney disease progression and substantially increases the risk of developing kidney failure in Whites and Blacks with low-risk variants, with or without diabetes. Approximately 1 in 10 Blacks possess the high-risk variants, while it is very uncommon in Whites.
Michigan
A mass shooting took place on Nov. 6 at Al's Place, a barbershop in Detroit, and community members are outraged that there hasn't been nearly the amount of national media coverage that other shootings have garnered. Two men drove up to the barbershop in Chevrolet Impalas and began exchanging gunfire. The police arrived two minutes after being called finding two men dead and at least seven people injured. A third injured man died later at the hospital. One person of interest in the crimes was arrested Thursday but he has not yet been charged in connection with the slayings. The community is angered that the story hasn't been widely shared and believe that is because it happened in Detroit.
---
Republican National Committee (RNC) Chairman Reince Priebus recently hosted a roundtable discussion with business and community leaders in Detroit. Aligning with the RNC's Growth & Opportunity initiative to continue engagement and dialogue in minority communities, the chairman addressed the continued economic hardships Black Americans face under the Obama administration and Republican solutions for real opportunities in these communities. Chairman Priebus also discussed the RNC's efforts to expand engagement among Black voters in Michigan.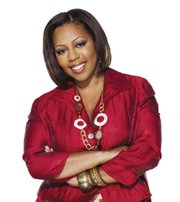 National
In support of November as American Diabetes Month, Colgate Total® has launched "Watch Your Mouth!" a new campaign to help raise awareness about the often overlooked link between oral health and diabetes. Celebrity Dentist Catrise Austin, D.D.S. is an oral health expert and American Diabetes Association ambassador who has joined Colgate's panel of health and wellness experts to educate the 26 million children and adults in the United States living with diabetes. According to the Centers for Disease Control and Prevention, people with diabetes are twice as likely to develop gum disease. "It's important for the public to know that there is a strong connection between diabetes and gum disease," says Dr. Austin. "About 95 percent of diabetics suffer from mild, moderate, or advanced gum disease which is indicated by signs of bleeding gums, loss of gum tissues, loose teeth, persistent bad breath, and more." To better equip diabetes patients and their families with the resources they need to take care of their smiles, the Colgate Total® "Watch Your Mouth!" campaign has assembled a panel of health and wellness experts to provide information and helpful tips.
Compiled By Juliana Norwood.