Thanks for your service, vets! Now try finding a job
Ex-Marine who started a program to help fellow vets offers top five job-hunt tips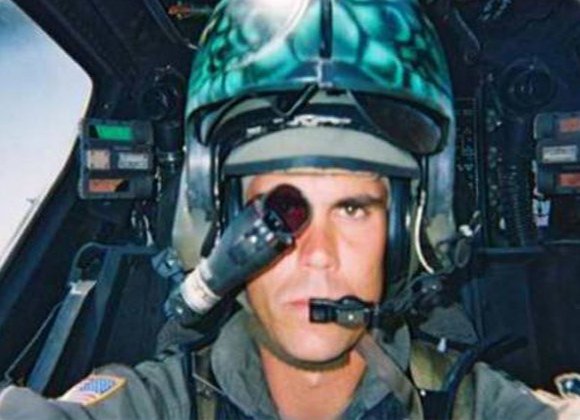 "I am unapologetic about advocating for returning vets and veterans in general," said former Command Sgt. Maj. Phil Washington, who leads RTD after a 24-year Army career. "I've talked to soldiers for the last 10 years about making the transition ... and the transferable thing you bring is leadership."
According to the statistics, younger veterans are having the most challenges finding work after serving. Washington, who enlisted in the Army as a teenager after enduring hardscrabble beginnings in public housing on Chicago's Southside, says he thinks those younger vets ages 18 to 20 are a strong asset to the workforce.
"(They) come in most cases with a can-do attitude that you can mold and shape," Washington said. They come with a background of selfless service, he added, "and I can work with that."
Yet it can be a struggle getting businesses to see the value of young war veterans, and helping those vets understand how to market themselves in the private sector. And that's where Abrams, the Afghanistan war veteran, comes in.
In 2010, when veterans' unemployment was skyrocketing, Abrams started Four Block, a semester-long training and development course for student vets sponsored by City University of New York. The goal was to teach vets how to choose appropriate career paths, network, interview and translate their skills into a new job. The program has taken veterans to networking events at JPMorgan Chase and Goldman Sachs.
"We've worked with about 100 vets and have more than an 80% success rate getting them entry-level jobs and internships," said Abrams. Four Block is now looking for support from corporations and nonprofits to expand to other cities.
Abrams offered these tips for vets who are hitting the bricks in search of a civilian job:
1.) Don't expect someone to give you a job: "Employers respect and appreciate your service, but that rarely translates into a job offer. You need to communicate how you're able to add value."
2.) Network with other veterans: "Veterans represent one of the largest professional networks in the world." Leverage groups such as the American Legion and contact veteran support organizations, says Abrams. Students can use resources such as a university student-veteran center.
3.) Practice, practice, practice: "Practice your pitch, refine your resume and go on as many job interviews as you can," says Abrams. "And, do everything you can to get an in-person meeting with potential employers to put your practice to use. Remain flexible with your schedule as face-to-face meetings can be more valuable than a phone call."
4.) Utilize technology: "Like many people on active duty, you've probably used tools like Skype to keep in touch with family back home. Consider using this technology to practice for interviews, as well as making yourself available for interviews with potential employers in other cities. Make sure the room you're in is clean and quiet with lots of natural light. Put your camera at eye level, and look at the camera, not the screen. Dress to impress, comb your hair and smile."
5.) Communicate using civilian terms: "No one will understand that you were an E-4 0311 and served with 3/8 in J-Bad. Learning how to articulate your service in a way that civilian employers will understand is absolutely imperative."
Thom Patterson CNN