Thanks for your service, vets! Now try finding a job
Ex-Marine who started a program to help fellow vets offers top five job-hunt tips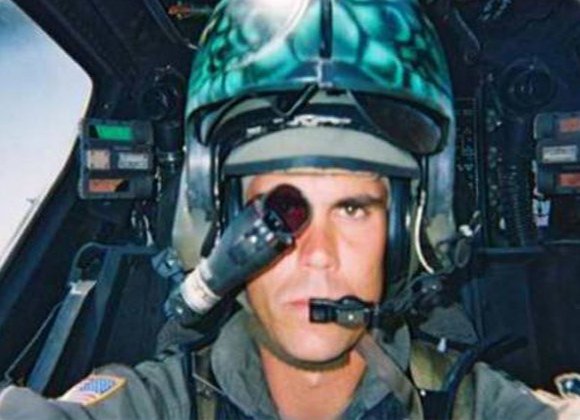 Suddenly, Patrick Caruso's days as a Marine were done.
Like many young men and women who've served their country, Caruso's first weeks back in the civilian world felt "kind of like a shell shock."
The familiar structure of military life was gone, and it was time to adapt to a very different mission: finding a job.
Caruso, now 29, recalled what it felt like when his Marine Corps enlistment ran out in 2007: "I remember having this feeling of, 'I have no idea what I need to do next.'"
Caruso got over that hump and found work. But many young veterans don't, and they end up joining the ranks of America's jobless.
Here are the stats: the overall unemployment rate for veterans in October, the most recent figures available, stood at 6.9%. Compare that with the nation's overall jobless rate: 7.3%.
But for young vets who served after the 9/11 attacks, the number is higher: 10%. That rate peaked at 13.1% in December 2011. But today, it still translates into 246,000 post-9/11 vets who were prepared to make the ultimate sacrifice for their country—and who now are looking for work.
And in some ways, things are getting harder.
That's because a 2-year-old federal program that retrains veterans and offers tax breaks to businesses that hire veterans — the VOW to Hire Heroes Act — is set to expire at the end of the year. Also, Congress has slashed a social safety net that provides food stamps to feed more than 900,000 veterans and their families.
Contributing to high veteran jobless rates are issues surrounding the verbal art of communication on both sides of the interview process.
"Some veterans have trouble explaining the value of their military experience," said Mike Abrams, a former Afghan war combat Marine who helps fellow vets get jobs in the private sector. "On the other side, some recruiters and hiring managers who haven't served in the military have trouble understanding the military experience."
Vets frequently enter the civilian workforce with ready-made skill sets suitable for industries such as safety and security, telecommunications, vehicle operations, road and track maintenance, administration and management.
Many who exit the military find new careers in transportation industries such as railroads — where up to 25% of workers are vets and aviation and public transit. "They've served our country," said American Public Transit Association President Michael Melaniphy. "It's time for us to step up and be there for them."
Caruso is now one of the newest employees at Denver's Regional Transportation District. As a signal power maintainer, Caruso works on signals and substations across an expanding light-rail transit network. He says he got the position in part because of his skills working on a team that tested amphibious assault vehicles at Camp Pendleton in California.
Caruso's new job gives him a "little bit of a sense of purpose," he says. It's about making sure the "trains get people where they need to go."
Vets make up 23% of the metro area's transit workforce. RTD's chief executive officer pushes hard for veterans, partly because he's one himself.