Ledford, Lackey cruise to victory
Winners' oaths still months away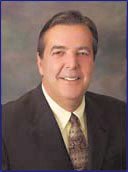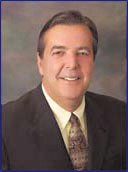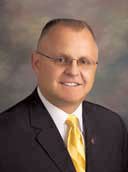 Jim Ledford was re-elected on Tuesday to an unprecedented 13th term as mayor of Palmdale, while incumbent Tom Lackey retained his council seat as the controversial election was completed amid a months-long saga of lawsuits, federal inquiries and court-ordered oversight.
The results must be certified by the California Court of Appeals, with the decision of when the victors may be sworn-in and seated expected no later than mid-January 2014.
A Superior Court judge ruled last summer that Palmdale's at-large system of electing city officials was in violation of the California Voting Rights Act because it allegedly denied minorities the opportunity to elect a candidate of their choosing.
This week, four minority candidates were the on municipal ballot including Maggie Campbell, Fred Thompson, Daniel Dumplechan and Richard Loa. Campbell (976 votes) finished third for mayor behind businesswoman Lynn M. Minisdis (1,612) and ahead of Mitcheal Toles of the Green Party (121).
Ledford never had much competition in retaining his job, winning going away with 4,793 votes.
The city council race saw Thompson, former dean of Antelope Valley College, garner (3,465 votes) to finish second to Lackey (4,579). Thompson was involved in a very close race throughout the night with former Palmdale councilman Loa (3,147), just edging him out for second by a little more than 300 votes. Local minister Duplechan finished fourth with 1,004 votes.
Other Palmdale-area elections on Tuesday, such as those in four school districts, the Antelope Valley Community College District and the Quartz Hill Water District, were not included in the appellate court matter yet some minority candidates were elected in these races.
The court promised in October that it would settle the Palmdale certification issue "on a priority basis." Regarding the suspected voting rights allegations, the trial court is preparing to issue its remedy; and at that time the city of Palmdale is expected to appeal once the trial court acts.
The court of appeals review comes on the heels of a United States Supreme Court decision this summer striking Section 4 of the 1965 federal Voting Rights Act. The high court said the 48-year-old legislation was no longer relevant to modern society and tossed out the formula determining federal oversight. A report published this summer by Capital Weekly indicated the ruling has stirred more goundbreaking debate in California: If 20th century civil rights protections aren't applicable in the 21st century, what laws are?
In California, voting rights are said to go far beyond simply whether a group is a minority or majority. For instance, Latinos, who have faced historic discrimination and disadvantages, may be the state's largest ethnic group as early as next year. Despite these demographic shifts, however, Latinos remain proportionally underrepresented in the electorate. According to data from the U.C. Davis Center for Regional Change, the rate of voter registration for Latinos was about 10 percent lower than that of the general population in 2010.
"There is a very real bias of some election laws and policies that are being considered in some states against people with lower socioeconomic status," Erin Hustings told Capitol Weekly. Hustings is senior policy analyst for the National Association of Latino Elected and Appointed Officials Educational Fund. "We believe that's one of the reasons why Latino voters suffer from a disadvantage." Hustings explained further that Section 4 of the Voting Rights Act was designed to stop discriminitory voting policies before they could even begin. "Now we have to deal with discrimination 'after-the-fact,' after the election has happened, after the impact has already been felt."