Free cold and flu vaccinations available in Santa Clarita
College of the Canyons will be host site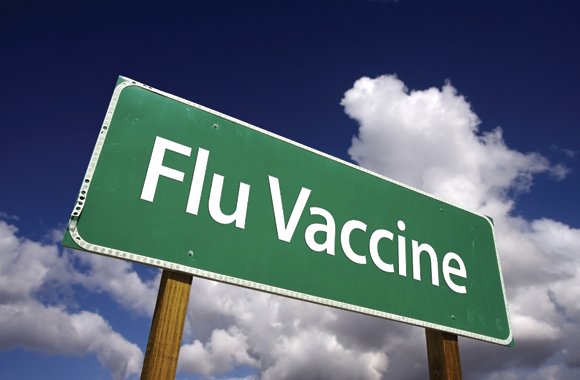 The city of Santa Clarita, in partnership with College of the Canyons, the L.A. County Department of Public Health, and the Los Angeles County Sheriff's Department, will provide flu vaccinations on Nov. 15, from 10 a.m. to 2 p.m. at College of the Canyons in the East P.E. Gym, located at 26455 Rockwell Canyon Road. Free vaccinations will be offered on a first-come, first-serve basis and are only available while supplies last.
"Seasonal flu viruses are unpredictable and change each year. As a way to combat this year's virus strains, the city and our partners are offering free vaccinations for residents to protect themselves during the flu season," commented Mayor Bob Kellar.

College of the Canyons nursing students will administer most of the vaccinations, while emergency medical technician students will facilitate the pre-screening process. Nurses from the Los Angeles County Department of Public Health, College of the Canyons, and volunteer nurses will also be on hand to lend their knowledge and expertise. Numerous city staff, the city's Community Emergency Response Team (CERT) volunteers, as well as the city's Emergency Communication Team volunteers will also participate.
Accommodations are available for individuals with mobility challenges. For the safety of others, clinic attendees are asked to refrain from bringing animals on campus where immunizations are being administered.

The flu clinic is more than a way to help provide vaccinations for residents. The clinic serves as practice in the event Santa Clarita is called upon to provide a Point of Dispensing (POD) during a health emergency. The clinic also helps test the community's Cities Readiness Initiative (CRI) response in the event of a large outbreak or potential pandemic.
The purpose of the CRI plan is to treat an impacted, mass population with medications within a short time period. Each year, additional volunteers are brought into the organizational structure of the POD to learn the responsibilities of various key positions and as a result, more people are trained to assume the responsibilities within the emergency structure.
For more information about the seasonal flu vaccine or about the CRI response training, please contact Donna Nuzzi, human services supervisor, at (661) 250-3721 or dnuzzi@santa-clarita.com.