Stocks take a big dive, but Twitter surges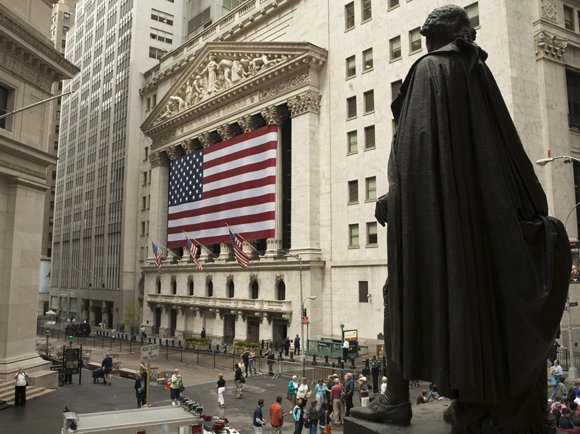 J.C. Penney, however, jumped after the troubled retailer announced an increase in same-store sales for October.
Upbeat economic data: Investors were initially encouraged by a report that showed the U.S. economy perked up slightly this summer, driven largely by businesses re-stocking their shelves, a rise in consumer spending, and the ongoing housing recovery.
Gross domestic product — the broadest measure of economic activity — rose at a 2.8% annual rate in the third quarter, according to the Bureau of Economic Analysis. That marked the fastest growth in a year and was stronger than economists had anticipated. A separate report showed initial jobless claims declined for the fourth straight week.
But the positive economic data also reignited speculation that the Federal Reserve may begin tapering its bond buying program, said analysts at Wells Fargo Advisors. The Fed's stimulus measures have been a major driver of the bull market over the past several years.
Investors will continue to keep close tabs on economic data, particularly readings on the job market. The October jobs report is due early Friday. Economists surveyed by CNNMoney expect 120,000 jobs were added last month.
ECB unexpectedly cuts rates: In Europe, it's all about the European Central Bank. The ECB said it cut a key interest rate to 0.25%, a sign of how fragile the European economic recovery is. European stock markets made modest gains in afternoon trading, keeping them near five-year highs.
Hibah Yousuf | CNN